Stroke of Misfortune Sees Fans Pick Apart Lance Stroll After the Russian GP
Published 09/27/2021, 10:45 AM EDT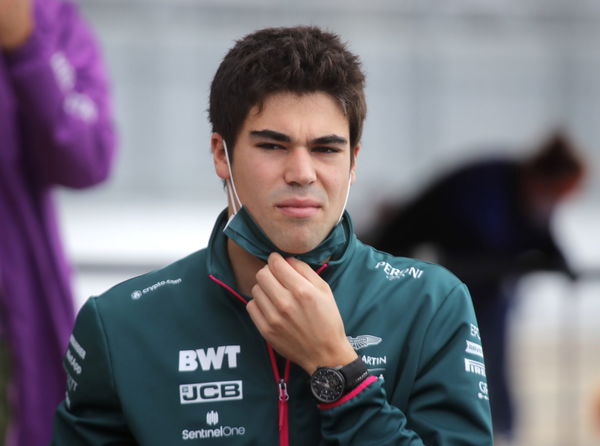 ---
---
The closing stages of the Russian Grand Prix saw nothing short of chaos ensue at the Sochi Autodrom. With rain pouring down on the track, drivers suddenly struggled to find grip as they attempted to finish the race. Among them was Lance Stroll, who saw his hard work at the start disappear in just a few laps.
ADVERTISEMENT
Article continues below this ad
During the wet weather conditions in yesterday's race, Stroll produced a moment which had fans send hilarious reactions on social media.
Lance Stroll becomes the subject of fans' humour after the Russian GP
ADVERTISEMENT
Article continues below this ad
The Canadian started yesterday's race in stunning fashion. After qualifying P8 on Saturday, he pounced on opportunities before the first right-hander. With the benefit of the tow from cars ahead of him, Stroll moved to P4 ahead of Lewis Hamilton before that corner.
However, the 22-year-old fell back as others behind him made their charge towards more points. Furthermore, Stroll suffered an embarrassing moment which millions across the world picked up on. As rain started getting heavier, drivers on dry weather tires started to slide across the track, with their race engineers asking them if they could manage on their current set of tires.
When his race engineer asked him, Stroll said he could. However, just seconds later, he proved otherwise as he went sliding off the track at Turn 7.
This had fans react to the incident on Twitter, with PlanetF1 tweeting, "They say comedy is all about timing."
Some sent a video which gained massive hits on YouTube along with one-liners to mock the Canadian's choice of words about his tires.
Oh man… that's funny. Poor Stroll… ah that does not sound right. Stroll? Poor? I should rephrase that. Bad luck? Timing? 😃

— Alpha.Omega (@alpha_omega_v) September 27, 2021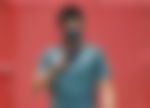 ADVERTISEMENT
Article continues below this ad
Stroll finished 11th in yesterday's race
The 22-year-old couldn't score any points for Aston Martin in Sochi. Despite starting well, he finished behind future Mercedes driver George Russell, who took the final point on offer in yesterday's race.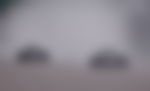 During the race, he also had mild contact with his teammate Sebastian Vettel, who finished just behind him in P12. With no points from this race, Stroll remains with 24 points from 15 races this season, 11 points behind his German teammate.
ADVERTISEMENT
Article continues below this ad
WATCH STORY: Russian GP Winners and Losers: Lewis Hamilton Pounces on Lando Norris F1 Disaster