"Strong Character" – Daniel Ricciardo Acknowledges Lewis Hamilton's Dominance
Published 03/09/2020, 2:53 AM EDT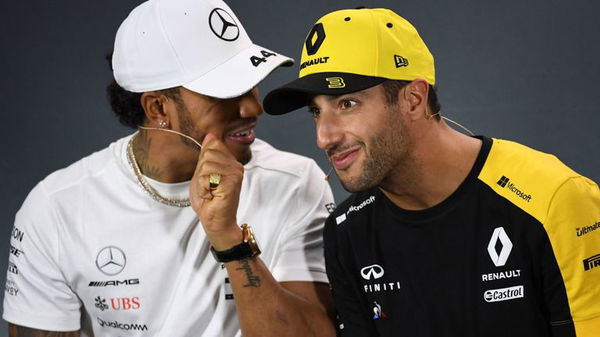 ---
---
Renault's Daniel Ricciardo had words of praise for Lewis Hamilton. The Australian highlighted one particular strength of Hamilton, which he believes the Brit doesn't get enough credit for.
ADVERTISEMENT
Article continues below this ad
Daniel Ricciardo highlights Lewis Hamilton's biggest strength
Whether you love him or not, one has to admit Hamilton's biggest talent – consistency. The 6-time world champion rarely has a bad day at the office on race weekends. Additionally, Hamilton's on track mistakes are few and far between. However, this only forms a part of the reason for the Briton's dominance in the sport.
ADVERTISEMENT
Article continues below this ad
Lewis Hamilton thrives under pressure. When the heat is on, Hamilton only gets stronger and ultimately performs at an incredible level. There have been many instances where the Championship decider goes down to the wire and Lewis has emerged victorious.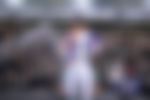 The best examples for this would be Brazil 2008 and Abu Dhabi 2014. Both races were pressure situations which required immense concentration and a will to succeed. Fortunately, Hamilton kept his nerve both times to pick up the World Championship.
Some would argue that a part of Hamilton's supremacy stems from having a competitive car. This is partially true but having an amazing car alone doesn't guarantee results. At the end of the day, the drivers do make a big difference.
Daniel Ricciardo acknowledged this and praised the Brit for his accolades, which he believes are well earned.
Speaking to The Sydney Morning Herald, Ricciardo said:
ADVERTISEMENT
Article continues below this ad
"Where a lot of people don't give Lewis his due is that while he's had the best car for the past few years and maybe he's had it easier than others, his teammates have as well, and he's gone out and delivered,"
"To deal with that kind of constant pressure, that in itself makes you a strong character. I respect that 100 per cent, and you can't take that away from him."
Ricciardo also related Hamilton's crunch time situations with a few of his own. The Australian has been under pressure himself in the past whilst battling for race victories.
ADVERTISEMENT
Article continues below this ad
Hamilton is gunning for a recording equalling seventh title in F1. Achieving the feat would put Briton on par with Formula One legend Michael Schumacher.