Stubborn European Teams Told to Roll the Red Carpet for American Rivals Andretti: "Prepare for Stiff Competition"
Published 01/22/2023, 12:00 PM EST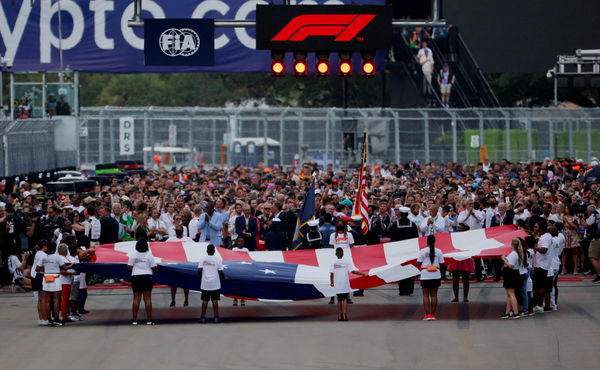 Andretti-Cadillac is in a trick position with their F1 aspirations. The Formula 1 management and the existing teams have sort of given a cold shoulder to the idea of an 11th team on the grid. But why are teams against this mega collaboration? Many insiders cite how the current teams fear Andretti-Cadillac may end up like other big names that faltered in competing. Although, a senior Cadillac driver thinks that the stubborn European F1 teams should roll the red carpet for American rivals Andretti.
ADVERTISEMENT
Article continues below this ad
Renger van der Zende has been a factory driver for the Cadillac brand in their endurance racing program. In his latest column for the FORMULE 1 magazine, van der Zende wrote about the competitive potential of Andretti and Cadillac.
He stated, "Yes, they have to adapt to Formula 1, but they have a few years. If you turn it around and ask 'where would they be in Formula 1?' I put them before Haas, AlphaTauri and Sauber." This may be a big claim, given Sauber and Alpha Tauri (formerly Toro Rosso) are experienced F1 outfits. But Renger substantiated his claim by citing the engine capabilities of the American duo.
ADVERTISEMENT
Article continues below this ad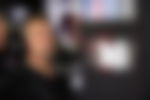 He has spoken about how Cadillac is capable of building the best engine. The GM brand has an amazing IMSA engine program at its HQ in Detroit. So, there is a full possibility that they can also build a good F1 engine.
The Dutch driver further added about how competitive this American duo can be. He said, "The Formula 1 teams can therefore prepare for stiff competition from America. If Andretti and Cadillac are allowed to enter the sport." [translated via Google]
Renger also believes F1's American market potential will gain big time from this bid. He cited how the huge American population needs a team like Andretti-Cadillac in F1. He said, "An appealing, American brand like Cadillac therefore certainly belongs in Formula 1." 
Whether the iconic collaboration gets the green signal for its F1 bid, time will tell. Though, on the other hand, as F1 mentioned, there is some interest from other teams too. So, Andretti's bid may not be the only one vying for the 11th-team spot.
Who else than Andretti and Cadillac eye up an F1 entry?
There may be cold reception of Andretti's F1 entry aspiration. But, Formula 1 also has some behind-the-scenes talks going on with other interested teams. But, the key question is who else is in line?
As per the Race, Cadillac and GM's prime competitor, Ford is a likely name. Ford has been in F1 in different capacities. So, it is a mystery to solve how would they be looking to enter the sport again.
Besides them, Honda has also registered its name for the 2026 engine regulations. So there is a possibility of the Japanese manufacturer making a return to F1. But, a Red Bull reunion is unlikely. Thus, there are murmurs of a full-works team from Honda entering F1 again. The last time Honda ran a works team was in 2008.
ADVERTISEMENT
Article continues below this ad
Though, the list ain't over yet. Another prominent automotive brand eyeing F1 is Hyundai. With former Renault team boss Cyril Abiteboul joining their Rallying program, the pieces may fall in place for an F1 entry too.
Like Andretti, there is another independent team, but from Asia. The Panthera F1 team has been looking to enter F1 for a while now. They will also be Andretti's competition for the 11th-team spot.
ADVERTISEMENT
Article continues below this ad
WATCH THIS STORY: Mario Andretti Teases Blockbuster American Formula 1 Team in 2024
Time will tell whether F1 picks any of these candidates for the future. Though, it will be a huge decision for they would want to not make a mistake on this. Which new team do you want to see in F1?
Edited By: Akash Pandhare