"I Definitely Should've Blocked"- Daniel Ricciardo Unimpressed With Lance Stroll's "Desperate" Move
Published 07/13/2020, 1:30 AM EDT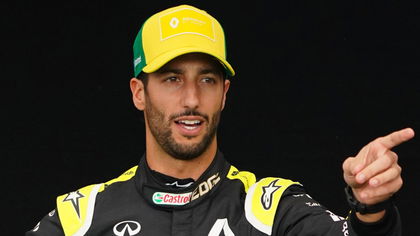 ---
---
Renault's Daniel Ricciardo believes he "should've blocked" Lance Stroll following the Canadian's divebomb on Ricciardo during the closing stages of the race.
ADVERTISEMENT
Article continues below this ad
Stroll was under investigation for his move on Ricciardo, but the stewards cleared the Racing Point driver of any wrongdoing after the race.
Daniel Ricciardo: I think it was desperate
ADVERTISEMENT
Article continues below this ad
Despite being in the faster car, Lance Stroll struggled to get past Ricciardo for the majority of the race. With Daniel beautifully positioning his Renault against the chasing Racing Point, Stroll spent a considerable amount of time stuck behind the Aussie.
In the penultimate lap of the race, Stroll executed a late lunge down the inside but couldn't stop his Racing Point in time. The move forced Ricciardo to avoid contact, resulting in both cars going off the track.
At the post-race interview, Ricciardo was confident of gaining a position after the steward's inquiry. The Honey Badger didn't appreciate Lance's optimistic lunge which Ricciardo believes "forced" both cars off the track.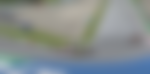 In an interview posted on F1.com, Ricciardo said, "Firstly he didn't really get past, he forced both of us off the track. I'll always be critical of myself and I should have closed the door but I don't think he was ever making the move so I think it was desperate.
"[I] think Lando was coming and I think he had to do something otherwise Lando was going to eat him up. I take the apex and we crash, so that is a frustrating end and we lost a position to Lando.
"I think we will get the one back on Stroll, but it still doesn't, it is a bit of a shame to end the race like that."
ADVERTISEMENT
Article continues below this ad
Had Stroll never attempted the move, Lando Norris would've passed the Canadian with ease. Norris, on a late charge, eventually went on to pass Ricciardo, Stroll, and Perez to finish in P5.
Ricciardo also asserted that he would've defended a bit more aggressively, "If he pushes me off but then stays on the track, that's fair enough, then I definitely should've blocked. He takes both of us off, then its not a move.
"I should've had the white line and blocked," concluded Ricciardo.
ADVERTISEMENT
Article continues below this ad