"I Have Something to Prove"-Sebastian Vettel Rubbishes Reports of Early Ferrari Exit
Published 07/11/2020, 6:27 AM EDT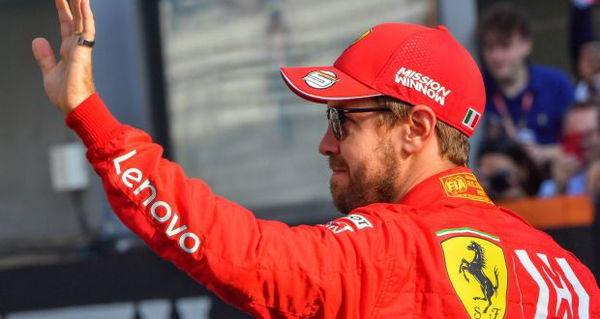 ---
---
The Formula One 2020 season's transfer market took some unexpected changes. The 2021 grid for every team looks very strong. In the meantime, news of Sebastian Vettel and Scuderia Ferrari parting ways garnered the most attention.
ADVERTISEMENT
Article continues below this ad
The four-time World Champion and the constructor decided to end the contract in 2020. Ferrari signed Carlos Sainz from McLaren for the upcoming 2021 season. The driver recently said that there is some unfinished business left with the team.
The quadruple champion joined the Ferrari from the Redbull in 2015 season with a contract of three years. The contract was extended twice before it's termination in 2020.
ADVERTISEMENT
Article continues below this ad
The driver finished 5th in the final season with the Redbull in 2014 season. His transfer to Scuderia Ferrari was a huge blow in the market.
The world was expecting a lot from this agreement. Everybody thought that Vettel was going to fight harder for more world championships.
Moving forward, Vettel finished third on the podium on his debut race with Ferrari. He won the very next race in Malaysia which resulted in his maiden race victory with Ferrari.
Mercedes Team Principal, Toto Wolff said that Vettel is the title contender for the season at that time. Though, he ended the season at third place with three wins and thirteen podiums.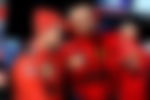 Into the next following seasons, Vettel showed some great results in the driver's championship. He finished 4th, 2nd, 2nd, and 5th from 2016 to 2019 respectively.
The dominance of Mercedes owing to their fantastic technology in their cars and mind-blowing drivers was too big a challenge for Ferrari.
Equally important, Redbull started to show the results and made them look like a top-two team in the Formula 1 circuit.
Sebastian Vettel not one to shy away from a challenge
ADVERTISEMENT
Article continues below this ad
Recently, Vettel finished 10th in the first race of 2020 at the Austrian Grand Prix. This made the huge controversies about the driver's performance and his relationship with the team.
Therefore, in a recent interview when asked that is the early departure also possible after the last result, the driver stated, "No I don't think so, I'm not running away from it. I think I have something to prove mostly to myself. And that's why I'm here for.
"Obviously a lot of guys in the team have given so much to me in the last couple of years. And just out of respect I want to give that support back and bring it to a worthy end, so I'm not at all even considering running away."
ADVERTISEMENT
Article continues below this ad
Moving forward, we wish that the four-time world champion and Ferrari both finish at a higher note in the season with a lot of sparks still left in them mutually.