We are officially done with qualifying for the Styrian Grand Prix. It was a miracle that we even had qualifying today in the first place. However, despite the heavy rain and water on the tracks, it was Mercedes' Lewis Hamilton who took pole.
Starting alongside him on the grid will be Red Bull's Max Verstappen, while McLaren's Carlos Sainz will start in P3. However, it was another very disappointing day for both Ferrari drivers Sebastian Vettel and Charles Leclerc.
Charles Leclerc didn't even get out of Q2 and will be starting in P11. His teammate Sebastian Vettel only fared marginally better.
The German will be starting the race in 10th place, after narrowly beating Leclerc to make it to Q2. Understandably, Vettel wasn't very happy about his performance and the track conditions, and let his frustrations be known to the team.
Sebastian Vettel admits that his qualifying session was very difficult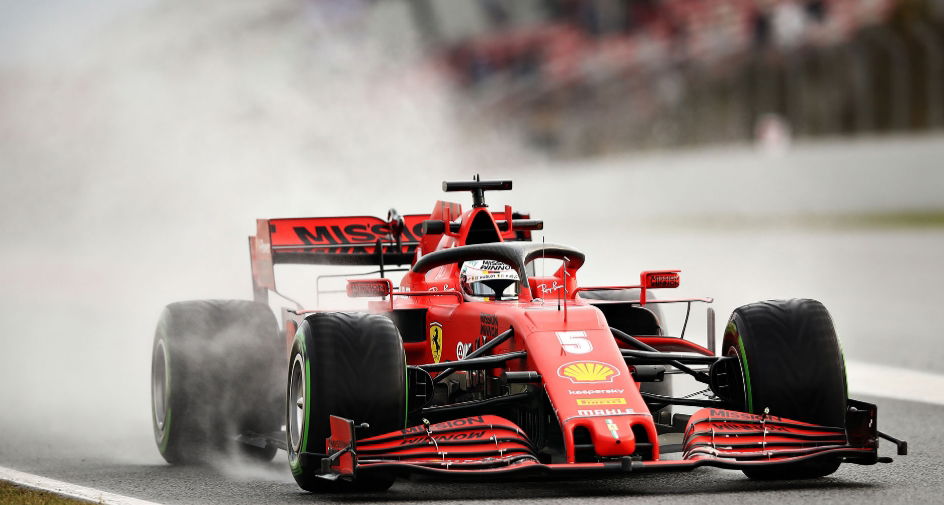 The heavy rain along with the water that collected on the track didn't make life any easier for the Ferrari driver. While trying to push for a better lap time, Vettel went off the track in turn 8 and as a result, had his lap time deleted.
After the incident, Vettel was heard on the team radio saying, "Ok, aquaplane at the exit of turn 7. I tried,(but) lots of aquaplaning. I was getting a little bit better with the tires coming up but still, very, very difficult."
That was the last bit of action for Vettel on Saturday, as he headed back to the pits. On Friday, despite the Ferrari getting some new upgrades, Vettel's performances in both the free practice sessions were pretty poor.
Team radio post-qualifica di Sebastian #Vettel #AustrianGP #StyrianGP #F1 #Ferrari #TeamRadio #Qualifying pic.twitter.com/N89bWEzhyc

— Alex Brunetti (@deadlinex) July 11, 2020
He finished FP1 in 10th place and did far worse in FP2, finishing 16th.
It seems like Ferrari fans may be in for another severely disappointing race day ahead. Both Ferrari drivers would have to rely on some magic (and driver retirements) if they are to finish on the podium or anywhere near it.
Can Vettel or Leclerc spring a surprise tomorrow? Well, the Tifosi will certainly be keeping their hands (and legs) crossed, in the hopes of a miracle.