"That Sucked Leclerc In"- Eddie Irvine Blames Sebastian Vettel for His Crash With Charles Leclerc
Published 07/15/2020, 4:15 AM EDT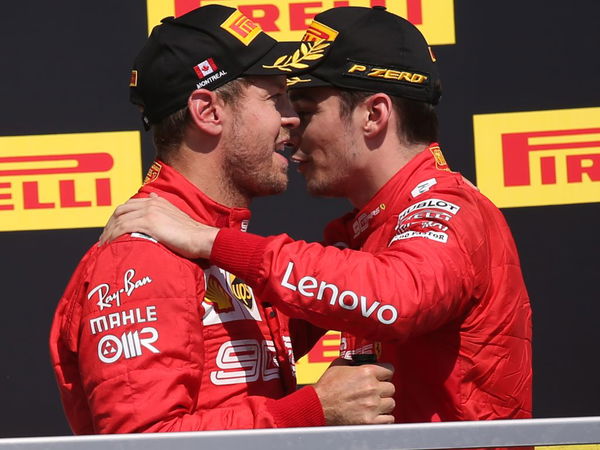 ---
---
Former F1 driver Eddie Irvine believes Sebastian Vettel must also share the blame for last weekend's crash involving both Ferrari drivers. Irvine is of the opinion that Vettel is to take 5 percent of the blame for 'leaving the door wide open'.
ADVERTISEMENT
Article continues below this ad
Ferrari's hopes and dreams of securing a decent result at the Styrian Grand Prix disintegrated during the very first lap. With both drivers starting the race in the middle of the pack, the first few corners were always going to be hectic.
At turn 3, Charles Leclerc attempted an optimistic lunge down the inside of Vettel. The gap was never really there and Vettel was always going to turn in at some point. Unsurprisingly, the Monegasque ran into the back of Vettel, damaging his rear wing and ending the German's race.
ADVERTISEMENT
Article continues below this ad
Was Sebastian Vettel at fault?
Such was the force of the impact, that Leclerc retired 1 lap later with colossal floor damage. Judging by the onboard shot, it's quite clear that Leclerc was at fault. In fact, the Monegasque took full responsibility for the incident after the race.
But Eddie Irvine thinks Vettel is also at fault for Sunday's crash. Speaking to Stats Perform News, Irvine said:
"The problem is with Vettel and I've said it many, many times, he makes way too many mistakes. At the weekend, even though it was Leclerc's fault, he left the door so wide open. 
ADVERTISEMENT
Article continues below this ad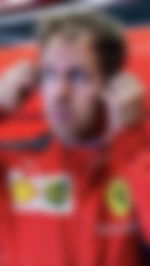 "He weighed Leclerc down and then when Leclerc got in there Vettel had to turn right because the cars to his left turned right, but he really did leave a massive gap that sucked Leclerc in. It was Leclerc's fault, but I'd put 5 percent of the blame on Vettel.
"Ferrari are stuck with a driver that knows he's getting sacked at the end of the year. And Leclerc is their number one hope, so I just think it's a really screwed-up dynamic. I would have got rid of Vettel this year, to be honest. Just paid him to go and taken a young guy, or anybody."
ADVERTISEMENT
Article continues below this ad
Irvine didn't hold back from giving his honest opinion on the 4-time World Champion.
"I think it's destructive having Vettel there, but they had their reasons, I guess. Maybe they didn't want to pay so much money for a guy to do nothing, I don't know."