"Surprised and Shocked" : Mercedes Release a Joint Statement Vowing to Take Action Against Ferrari
Published 03/04/2020, 8:40 AM EST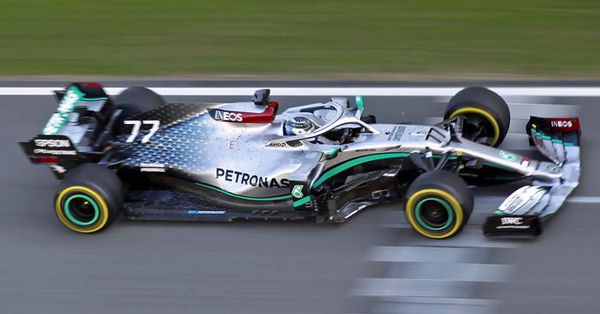 ---
---
Earlier there were reports that the FIA concluded their investigation into the 2019 Ferrari power unit. Unfortunately, rival teams, including Mercedes were enraged when the FIA and Scuderia Ferrari reached a settlement behind closed doors. Clearly, they wanted a stricter punishment instead of this rap on the knuckle.
ADVERTISEMENT
Article continues below this ad
In light of this, 7 teams released a joint statement, threatening legal action. The non Ferrari-powered teams revealed that they were 'surprised and shocked' at the FIA statement. Frustratingly, the statement refused to disclose any further details. The only thing is said was that the FIA and Ferrari reached a settlement after technical investigations into the team's engine.
Of course, nobody took that lying down and they clearly indicated that the FIA's response was not acceptable. They wanted some justice served ahead of the first race of the season in Australia on March 15.
ADVERTISEMENT
Article continues below this ad
https://www.instagram.com/p/B9T6w52ll8f/?igshid=1avb1q7gk7c1t
What did Mercedes say?
The statement read, "An international sporting regulator has the responsibility to act with the highest standards of governance, integrity and transparency."
"After months of investigations that were undertaken by the FIA only following queries raised by other teams, we strongly object to the FIA reaching a confidential settlement agreement with Ferrari to conclude this matter."
Furthermore, teams affirmed that they wanted to pursue the matter and receive full disclosure. They wanted to ensure that Formula One treats all team "fairly and equally."
ADVERTISEMENT
Article continues below this ad
In a huge move, the statement said, "In addition, we reserve our rights to seek legal redress, within the FIA's due process and before the competent courts."
Last year, the Ferrari power unit received much scrutiny, in terms of fuel flow. Obviously, Ferrari maintained their innocence in the matter. However, the other F1 teams strong-armed the FIA into investigating immediately.
Once the  FIA issued a number of technical directives around fuel flow sensors, Ferrari's form dipped. Team principal Mattia Binotto even declared that the team was under the most scrutiny. With the investigation serving as a huge distraction, Ferrari finished runners-up to Mercedes in 2019.
ADVERTISEMENT
Article continues below this ad
Formula One managing director Ross Brawn dodged the question and said, "I don't know and there's nothing I can say."