'Takes Away a Lot of Fun' – Nico Rosberg Sympathises with Mick Schumacher Amid F1 Debut
Published 03/21/2021, 1:51 PM EDT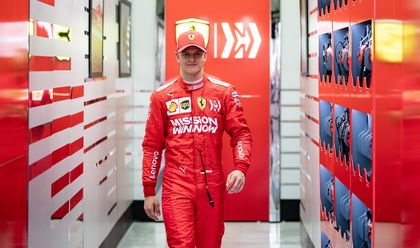 ---
---
From 2010 to the 2012 season, Nico Rosberg had the honor of being the teammate of the legendary Michael Schumacher at Mercedes. In 2021, Michael's son Mick Schumacher will make his debut on the grid. So, now that Michael's son Mick Schumacher is making his debut in the sport his father so gloriously conquered, Rosberg has some words of wisdom for the rookie.
ADVERTISEMENT
Article continues below this ad
Beyond being the former partners with his father and being a fellow German in F1, the reason Nico has important advice for the Schumi Jr is that he can place himself in Mick's shoes; Rosberg himself is the son of a former world champion. His father won the drivers' title in 1982, 34 years before Nico clinched it himself.
Thus, Rosberg knows the pressure of bringing a heavy name back to the grid.
ADVERTISEMENT
Article continues below this ad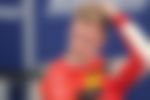 Rosberg knows the pressure that Mick Schumacher will have to face
The former Mercedes driver said, "It is not easy to be the "son of".
And with Mick, it is again ten times more difficult because Michael's days weren't that long ago and he was even more successful. The media attention will be great, initially probably even greater than that of Lewis Hamilton."
Rosberg added, "I hope that Mick can put that aside and concentrate well on his job otherwise it takes away a lot of the fun. The media won't give him time, but he'll have to take it himself. It takes time and patience.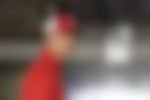 "After all, I had to wait seven years to win my first race and even eleven years to win the title. You have to consider that if you want to rate Mick this year," he concluded. (translated via Google)
Mick has touching gesture for his father, Michael
As the young Schumacher prepares himself for the world of Formula One, he has an emotional bond with his dad. As he prepares to make his F1 debut 30 years after his father's debut, he is set to take up  the name Schumacher Sr used to race under during his days on the grid.
ADVERTISEMENT
Article continues below this ad
He said, "I wanted 'MSC. It's an emotional bond I have to it. I think it's quite nice for everybody watching the timing screens and seeing 'MSC' back on the screens as well."
Schumacher will partner up with Nikita Mazepin in the upcoming season. The two Haas rookies will be responsible for getting the team to the front for the grid and help them score points in 2021.
What are your expectations from Mick ahead of his debut in F1? Let us know in the comments below.
ADVERTISEMENT
Article continues below this ad