Let the Protests Begin! F1 Insider Reveals Teams Have Already Started Pointing Fingers at Their Rivals Over 2022 Regulations
Published 03/05/2022, 8:11 AM EST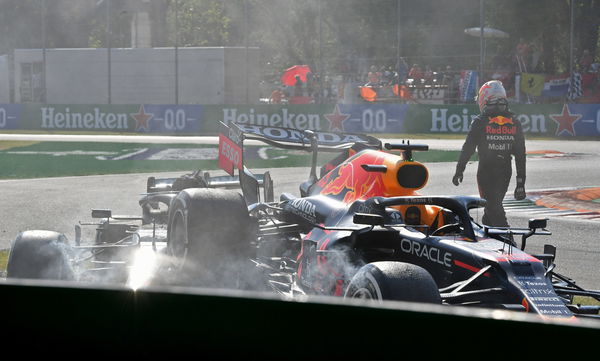 The Formula One 2022 pre-season testing came as a surprise to many people. Amidst the new regulations, every team has a different take on their new car. From stylish sidepods to revamped engines, this season seems like a promising start.
ADVERTISEMENT
Article continues below this ad
Sky Sports reporter Ted Kravitz has his own take on the new season. He predicted several controversies and claims that the protests have "already started." While the revamped cars are a sight to behold, they have their own sneaky cheats. Last year, the cars were famous for their flexi- front and rear wings. However, this year flexi-floors might dominate the season.
ADVERTISEMENT
Article continues below this ad
Teams might not abide by the rules
In an urge to win the championship, teams might take unprecedented routes. The changes in the car might not always abide by the FIA rules. Kravitz expects these things to be pointed out and become the center of controversies.
Ted said, "There are already lots of teams looking at various bits on other cars and going, 'hang on, I didn't think we were allowed to do that!'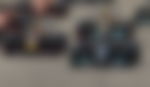 "Every single thing is going to be objected or even protested. That's the problem for these race directors – these two guys are coming in at a particularly red-hot time for inter-team protests."
Slipstream disappoints ahead of the new season
The Slipstream wasn't cutting it for many people at testing. Kravitz claimed that their effectiveness has reduced because of the clean air problem. While previous seasons saw a contrasting dirty air issue, this is surely a first. Funnily enough, the problem will supposedly make it difficult for cars to get by.
Henceforth, we can expect a close racing this year as no dirty air leaves the car in one bit. Ted claims that the "filled in" gaps situation was something that F1 already saw coming.
Ted Kravitz said, "Cleaning the airflow at the rear 'filled' some of the gaps. The air gap consisted of vehicles passing stale air to the vehicle behind them," Kravitz said.
ADVERTISEMENT
Article continues below this ad
"Now there's a very clean airflow behind all the cars and it's harder to get through than before.
"I think Formula 1 predicted this would happen, but in the corners they preferred the race to be closer and they could follow each other.
"We're going to see a different race this year," he further added.
ADVERTISEMENT
Article continues below this ad
The last pre-season testing is from March 10-12 at Bahrain. Teams will look forward to rectifying any problems and gaining the most out of the car. With the changes in power units and different interpretations of rules, no one knows who will emerge as the winner. However, Kravitz believes that the top 3 Ferarri, Mercedes, and Red Bull are sorted. The new season begins on 20 March,2022 at the Bahrain International Circuit.