Serena Williams Along With Alexis Ohanian Once Walked an Extra Mile to Support Best Friend Lewis Hamilton's Healthy Venture
Published 01/19/2023, 7:15 AM EST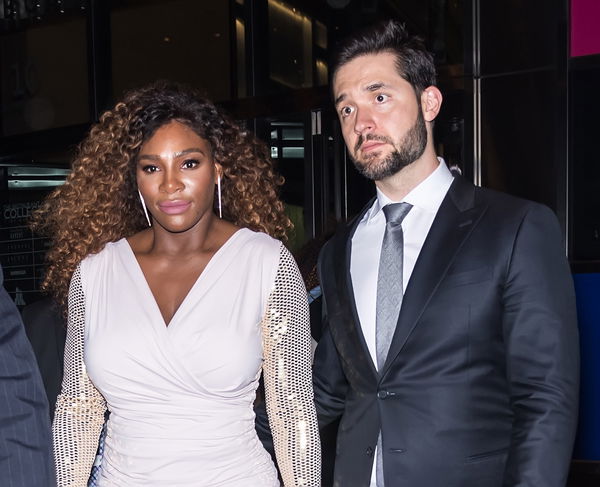 Serena Williams steam-rolled through the US Open knockouts in each stage in 2019 to earn a much-deserved final spot. She, however, could not see Canadian Bianca Andreescu through in the finals and had a disappointing defeat. Despite the heartbreak of losing in the finals of her home grand slam, Mama Smash put on a brave face and stepped out to support her good friend Lewis Hamilton. Accompanying her was her Reddit co-founder husband Alexis Ohanian.
Hamilton, along with Jackie Chan, co-produced a documentary that focused on the importance of veganism. The documentary, The Game Changers, featured several elite sportspersons and special ops soldiers. The film documented the lives of such athletes and soldiers who thrive on plant-based diets and also had interviews with dietary experts. Also advocating veganism in the documentary was none other than Arnold Schwarzenegger himself.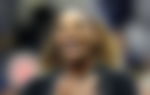 Serena and Alexis graced the red carpet for the premiere in New York City. The tennis queen looked elegant in a simple white dress, accompanied by pointed yellow heels. She also had a minimalist, yet elegant necklace that worked perfectly with her light brown curls. Alexis sported a navy blue suit with a classic white shirt underneath. Completing the look and giving it a casual touch were black sneakers, as reported by OK Magazine.
ADVERTISEMENT
Article continues below this ad
This was neither the first nor the last time Serena came to support Hamilton. The duo shares a great camaraderie, given how similar their journeys in their respective sports have been.
When Serena Williams reserved the highest praise for Lewis Hamilton
There are quite a few similarities between Serena's and Lewis' stories. They both dared to step foot into a sport considered exclusive to the elite. They both had fathers who were fiercely dedicated to ensuring they succeeded. And they both reached the very top and achieved all that was there in their respective sports. It was only natural that they would instantly hit it off as friends.
ADVERTISEMENT
Article continues below this ad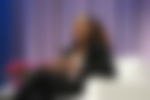 Praising the Brit ahead of the start of the 2020 French Open in a presser, she said, "He is, for me, the greatest driver that our generation has seen. I'm confident that he will break the record of Michael Schumacher who was also a fabulous driver."
"Lewis and I are super close. I've known him for years and I just love that guy. He's a really good friend of mine. The guy is such a champion. He has such a champion's mindset. I look at what he does training and physically and his job is. There's really no words for it to be honest."
ADVERTISEMENT
Article continues below this ad
Watch This Story: From Shaquille O'Neal to Serena Williams: Celebrities who Attended the 2021 US Grand Prix
Lewis' fans are waiting as eagerly as Serena is for him to smash Schumacher's record of 8 world championship wins. After having gone through a complete season without a race win in 2022, he surely must be itching to get back on top in 2023.
Edited By: Varunkumaar Chelladurai