"That Approach Will Not Work": FIA Issues Warning to Fellow Racing Series
Published 05/02/2020, 12:17 PM EDT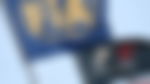 ---
---
F1, the world rally and endurance championships, and a whole lot of other national and international series are waiting. They are taking a gander at packing races into the second half of the year to finish their seasons. This could lead to a serious problem of overlap and scheduling conflicts. Motor racing's overseeing body FIA has cautioned its different titles against pursuing 'turf wars' in reworking their schedules once the COVID-19 pandemic dies down.
ADVERTISEMENT
Article continues below this ad
Addressing the FIA  Auto, Graham Stoker cautioned race coordinators should be adaptable and pleasing so as to boost the number of occasions that can be held after the interruption brought about by the pandemic.
Above all, there is again the trust in racing in 2020 with races without fans. As of now a large number of venues have approached F1 to have a closed-door race.
ADVERTISEMENT
Article continues below this ad
FIA deputy president Graham Stoker says there will be potential conflicts between titles as they all offer to continue racing in the coming months.
"It will be an enormously competitive and potentially very crowded environment. In one way that's what we've got to hope for," Stoker says.
"We want to see the return of the enormously vibrant and diverse motorsport environment we are used to.
"However, it will need very careful management. When we look at things such as the International Sporting Code and international sporting calendar, the approach has to be flexible.
"It's crucial that we prioritize the staging of events. What would be counter-productive would be to get involve in turf wars.
"Let's not get involved in disputes about who has got which slot and what prior agreements might specify. That approach will not work."
Will FIA step in to help championships?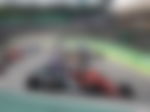 ADVERTISEMENT
Article continues below this ad
F1 presently can't seem to begin a season after the cancellation of the Australian GP on March 15. It is wanting to plan 15-18 races among July and December, beginning in Austria and completion in Abu Dhabi. It has likewise dropped the conventional three-week August factory shutdown to reschedule a string of deferred Grand Prix.
The Le Mans 24 Hours endurance race had 252,000 people a year ago to the French circuit. Although, the race has been shifted from June 13-14 to September 19-20. However, the endurance race is not clashing with F1.
In a message to the member clubs of FIA, Jean Todt says "We hope to be able to restart the season this summer with the first Grand Prix in Austria on the weekend of the 3-5 July.
ADVERTISEMENT
Article continues below this ad
"We will be able to share the learnings and processes to run motorsport under COVID-19 restrictions with all of you in order to restart all our competitions and grassroots motorsport as quickly as possible."