'That is Like a Win' – Mick Schumacher Sets 'Open Minded' Expectations for Haas F1 Debut
Published 12/30/2020, 4:36 AM EST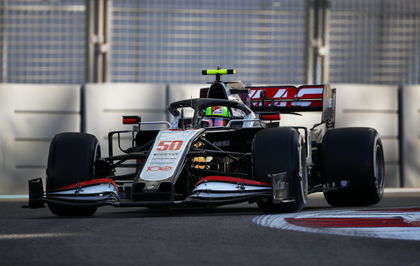 ---
---
One of the biggest names in F1 is all set to enter the sport, Mick Schumacher. His father, who happens to be a seven-time world champion, is hailed as a legend. Hence, it is rather obvious that a similar level of expectations will persist around Mick once he enters the grid next season.
ADVERTISEMENT
Article continues below this ad
However, the young German is keeping himself open-minded and limiting his goals to a minimum. It is quite reasonable, considering Haas have been struggling a lot in the past since mid-way through the 2019 season.
Hence, expecting a lot from a mid-field team will only result in disappointment. With the goal he has set, it looks like Mick can gather enough confidence, and show his true speed over the subsequent and crucial 2022 season.
ADVERTISEMENT
Article continues below this ad
What did Mick Schumacher say?
Mick opened up on his primary goal over his rookie season in Formula 1.
"I would say next year is going to be about managing our expectations and really being open-minded on every aspect of what could be happening next year," he said.
"For me, Q2 is our goal. It is hard to reach. But if we reach it, then that is like a win for us.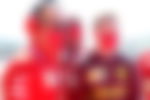 "So I will take that to not only motivate ourselves but also show to the outside world that we always keep fighting and we always will give our best," he added.
Mick will line up alongside his Russian colleague, Nikita Mazepin, who is surrounded by massive controversies at the moment. Hence, the pressure will be immense on Mazepin.
He can use this to his advantage, and dominate the teammate battle, as beating Mazepin could be his first step to impressing Ferrari.
Mick focusing on achieving goals set by himself
The German seemed to have entered the F1 industry with certain objectives, which he set for himself according to his driving ability. Hence, he clarified that those goals will remain in his range of primary focus.
"It's mainly just understanding them and also setting them accordingly to what you think is possible," he said. "So if you achieve your goal, you can be happy.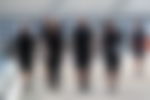 "If you achieve more than your goal, you will be over the moon. If you achieve under your expectations, then you know you have to work harder."
ADVERTISEMENT
Article continues below this ad
Mick has never shined in his first season of any racing series. Thus, a similar trend is possible. He apparently considers the first season as a learning phase and then delivers results over his second season.
Overall, 2022 could be the year when Mick starts picking up his pace, and consequently prove that he is a worthy enough candidate to aim for the championship trophy.
ADVERTISEMENT
Article continues below this ad
So, will his F1 career turn out to be as glorious as his father's? Only time will tell.