Not even in his wildest dreams would Nico Hulkenberg have envisaged himself sitting in the cockpit of an F1 car, racing at Silverstone in 2020.
Only a couple of days ago, Nico would have been chilling at home, waiting to catch the British Grand Prix on the telly.
Suddenly, the German is right in the thick of it. The circumstances of his return to Formula 1 could have been much better, however, that won't rain on his parade.
After unexpectedly finding himself in the trenches, Nico talks us through his performance in the qualifying sessions for Sunday's British Grand Prix.
Nico Hulkenberg says that he is enjoying the tough challenge thrown at him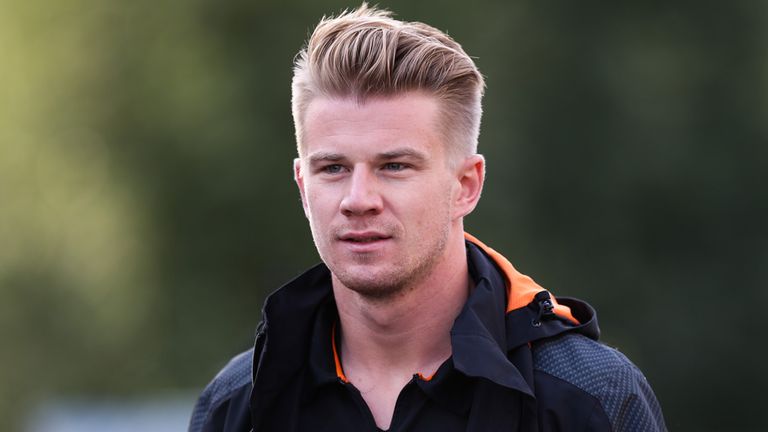 Hulkenberg did a decent job in qualifying with Racing Point's RP20 and will start tomorrow's race at P13. He could have done better, considering he finished in the Top-10 during all three practice sessions.
But for someone who got called up ever so suddenly, it's a commendable effort.
Asked what he made of his qualifying session, Nico said, "I felt there was more potential and I didn't get everything from the table. But given the circumstances, it is also very hard.
"I don't know if you can expect to, you know, get a hundred percent from the car in those circumstances. But yeah, it was small margins and the Q3 not far away.
"We played around with the different compounds. So that, you know, was also a bit tricky with the rhythm, but it is what it is for today. It is going to be interesting to see (what happens in the race).
"For me, you know, so many new inputs and every situation I enter into with the car is new. First time Quali, first-time low fuel, first-time high fuel. So I have to learn and then soak everything in and digest it fast which hasn't been easy.
"But I've also been enjoying it, this challenge."
The podium finish that everyone had hoped from Hulkenberg might not quite materialize. However, nobody would begrudge him for it. But hell, would we certainly love to see it.
Just for the sake of Hulkenberg's effort (not to mention his talent), the man just deserves a podium to his name. Fingers crossed in the hopes that Hulkenberg gets to pop the champagne in F1 sooner rather than later.
SOURCE- YouTube.com