"That's Better for Us": Doors Slam on Christian Horner's Argument Against F1 Budget Cap Implications
Published 05/28/2022, 7:52 AM EDT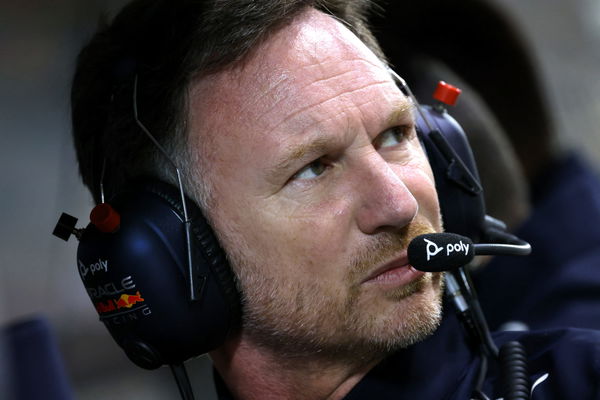 F1 is trying everything to close the gap between all the teams on the grid. In response to the same, the hierarchy introduced a budget cap. First implemented in the 2021 season, the cap was at $145 million. But for the current Formula season, after taking away $5 million from the top, the cap stands at $140 million.
ADVERTISEMENT
Article continues below this ad
Formula 1 has witnessed teams be dominant for long durations season after season. With Mercedes AMG Petronas being the latest example preceded by Red Bull Racing. Therefore, these attempts to restrict spending by the bigger teams, such as Mercedes, Red Bull, and Ferrari, are extremely necessary. While helping teams like Alfa Romeo, Haas, and Alpine bridge the gap.
ADVERTISEMENT
Article continues below this ad
However, the reduction in the budget cap has provoked some team owners to speak out. Red Bull boss Horner even believes some teams won't be able to finish the season without changes in the cap. However, the Alfa Romeo boss disagreed with Horner and discredited his concerns. "Really, don't run the last 4 races? The better for us, the more points available. There is a regulation and it must be respected, rather than shut down the wind tunnel and stop updating the cars," said Frederic Vasseur.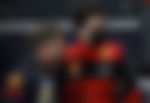 This is just the latest attempt by the Formula 1 hierarchy to make the sport more competitive. Similar to the host of changes in the regulations for the 2022 challenger. Which has worked so far in the current season. The regulations have made the likes of Mercedes struggle and resurrected Ferrari. And pumped new life into the likes of Alfa Romeo, Alpine, and Haas.
Horner is sure about F1 teams missing races
ADVERTISEMENT
Article continues below this ad
After the budgetary cap changes from last season, there have been a lot of mixed emotions around the paddock. Christian Horner is at the forefront, calling out to the FIA to address the inflammatory issue. "Probably about seven of the teams probably need to miss the last four races to come within the cap this year, from the consensus that there has been up and down the paddock," Horner said.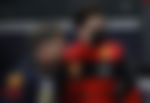 The further $5 million reductions might not be a big change in the overall $145 million compared to the last season. But since the start of the season, this has been a topic for discussion. This fight between the big and small teams will continue, but only time will tell if teams will actually miss races.
ADVERTISEMENT
Article continues below this ad
WATCH THIS STORY: Ricciardo Redemption Frozen Bottas: Dramatic F1 Moments In Monaco GP History
Which side are you on in this debate? Let us know in the comments!