"That's Our Hope"- Ferrari CEO Reveals the Only Way the Team Can End its F1 Struggles
Published 09/14/2020, 7:51 AM EDT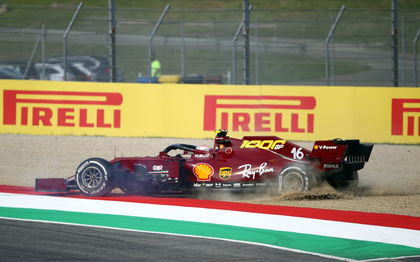 ---
---
The Tuscan Grand Prix marked the occasion of a 1000th Grand Prix race for Scuderia Ferrari. However, their performance was anything but special. In a race marred by several crashes and two red flags, Charles Leclerc and Sebastian Vettel only managed to bag a total of 5 points between the two of them.
ADVERTISEMENT
Article continues below this ad
Ferrari CEO, Louis Camilleri, was among the 2800 spectators who had come to Mugello to watch the race. After the event, Camilleri was quick to acknowledge that his team was stuck in a rut.
He said, "Listen, we are in a hole now, and we know we are in a hole. It's a confluence of factors and anything I say will come across as excuses. And we're not into excuses.
ADVERTISEMENT
Article continues below this ad
"So what matters is to focus on the issues we have and to work with determination to get back to what we consider to be our rightful place."
The Maranello-based outfit is currently stuck in the bottom half of the Constructors' Championship table (6th place with 66 points). It's not a place that they are used to being in.
However, with half the campaign done and dusted, their hopes are not very high.
Ferrari CEO apprehensive of 2021 performance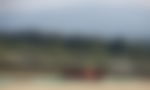 Since car development is frozen for next year, Camilleri knows that there will not be a huge upturn in fortunes for the team in 2021.
ADVERTISEMENT
Article continues below this ad
"I mean, realistically, it's going to be tough. In Formula, we're always fighting time, both on the track and in development. There's no magic bullet. So we'll take time.
"I'm hoping with a bit more flexibility in the regs next year, we can at least step it up from where we are. We'll see in 2022 with the new regs, whether it creates a reset. That's our hope."
The future certainly seems clouded in mystery and intrigue for the Prancing Stallion. With 8 races yet to take place, the Scuderia will have to fight tooth and nail for every single point. It won't be easy, but that's really all that can be expected of them at the moment.
ADVERTISEMENT
Article continues below this ad
Ferrari have a week off to look forward to after a hectic and testing triple-header. Can they perform better when the F1 circus reconvenes in Russia on the 27th of September? Only time will tell.