'The Best Era Of F1': Fernando Alonso Believes Renault V10 Abu Dhabi Demo Was A 'Recall'
Published 01/22/2021, 2:21 AM EST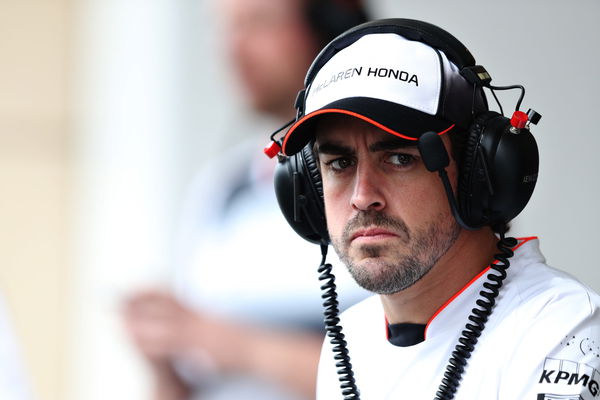 ---
---
Two-time F1 champion Fernando Alonso ran a demonstration test at the Yas Marina Circuit in Abu Dhabi. But, make no mistake, it was no modern-day Renault or Formula 1 car that he drove.
ADVERTISEMENT
Article continues below this ad
Instead, it was the classic R25 from Alonso's 2005 title-winning season that made its way out on the track. It mesmerized everyone with its thunderous roar and nimble nature cutting across the track easily in a matter of split seconds.
Speaking to a podcast, Alonso reminisced the time he drove it in the actual racing seasons back in the early 2000s. He believes he was lucky to have driven the car powered with V10 engines, and that it was the 'best era' in F1.
ADVERTISEMENT
Article continues below this ad
Fernando Alonso thinks the V10 engine's presence was a 'pure moment' for Formula 1
Alonso stated, "It was amazing. Those cars and I think I talked to Rubens about this as well. We were lucky to live the best era of Formula 1."
"I think the V10, all the manufacturers, Toyota, BMW, Honda, Ferrari, they were all in that moment with a great sponsorship, with a great races. I think that was the pure and the best moment for Formula 1."
The V10 engines era officially lasted approximately eight seasons from 1998 to 2005, with some even using the engines from earlier on in the 1990s. Alonso believed that the racing spectacle generated from those power units extended the show to off the track as well.
Alonso continued, "Not only for the show on track but also off-track. To drive this car again, I think it was a recall for everybody of what Formula 1, or what we got in love when we were kids in front of the television and we heard those engines and those revs."
Alonso famously clinched his 2005 championship title during the V10 era
ADVERTISEMENT
Article continues below this ad
"We're extremely lucky, all three of us drove that kind of car. But pure Formula 1, I think," concluded Alonso on the subject.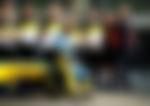 The Spaniard, having made his debut in 2001, slotted in full-time with Renault from the 2003 season onwards. Following two decent seasons though, his big breakthrough came in 2005, and in the last year of using the V10 engines, he won his maiden Drivers' title.
ADVERTISEMENT
Article continues below this ad
Alonso now enters F1 in 2021 during a whole new era of modernly mechanized power units. But, given a chance, the veteran driver would well wish to go back to the days of those pure racing moments in Formula 1.
Trending Stories