"The Best Ever": F1 Twitter Bows Down to the Undisputed King as Max Verstappen Bags Yet Another Accolade
Published 12/28/2022, 3:19 PM EST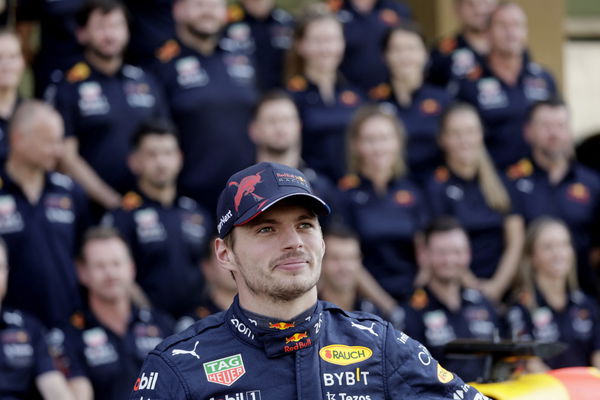 In the 2022 Formula 1 championship season, Max Verstappen got used to the top berth. Everything the Dutchman did in the season, he was the best at it. So staying on top became a consistent habit for Verstappen. However, this is not a one-off scenario. Verstappen has been performing consistently for the past few years and the team bosses seem to agree.
All team bosses are asked to submit a list of their top 10 drivers of the season in an annual poll conducted by Formula 1. The bosses submit their list with the understanding that their list will remain a secret. They give the drivers points based on the current F1 points system. After the compilation of the list, one driver completely smashed it in the scores. No extra points for guessing who that driver is. It is Max Verstappen.
ADVERTISEMENT
Article continues below this ad
The Dutchman not only dominated the 2022 season, but he was also the team boss's favorite. The Dutchman scored a whopping 207 points. Verstappen beat Charles Leclerc by a big margin in this poll; with a 63 points lead. Safe to say, the year 2022 was of Verstappen and the team bosses seem to agree as well.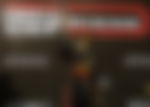 The team bosses clearly have a favorite driver in the current season. Or we can credit it to the Red Bull man's unparalleled consistency so far.
Not just the team bosses; but the fans also agree with Verstappen's name on the top of the list.
Fans hail the deserved best driver on the grid, Max Verstappen
15 race wins in a season and a dominant display to clinch the driver's championship; who else could've been voted above Verstappen? According to the fans, absolutely no one! The fans believe Verstappen is the only deserving winner of the 2022 poll.
Max Verstappen has once again been voted Driver of the Year by the F1 team bosses! 🏆

Fun fact: Max, ever since 2016, has been in the Top 2 drivers chosen by team bosses, while never having a car capable of being top 2 in the WDC standings until 2021 👑 pic.twitter.com/Lp5E89P0NZ

— Max Verstappen Updates (@MV_Updates) December 27, 2022
Similar to most of the 2022 season; the fans are celebrating the Dutchman for the best driver of the year vote.
However, the Dutchman has not finished below fourth since his debut. In fact, apart from his debut season; Verstappen has consistently finished 2nd or higher on the team bosses' poll.
The best to ever race in F1 on top again

— Donny Verstappen (@DonnyVerstappen) December 27, 2022
ADVERTISEMENT
Article continues below this ad
The fans are pointing out how the Dutchman was head and shoulders above everyone else on the list. There could've been no one else on the top of this poll. Although do you think Verstappen will be on top in the coming season as well?
ADVERTISEMENT
Article continues below this ad
Who will stop this consistent beast?
WATCH THIS STORY: Max Verstappen: 'Is my title tarnished? Not at all. I really deserved it'