The Biggest Losers From F1 Delaying 2021 Regulations
Published 03/19/2020, 2:54 AM EDT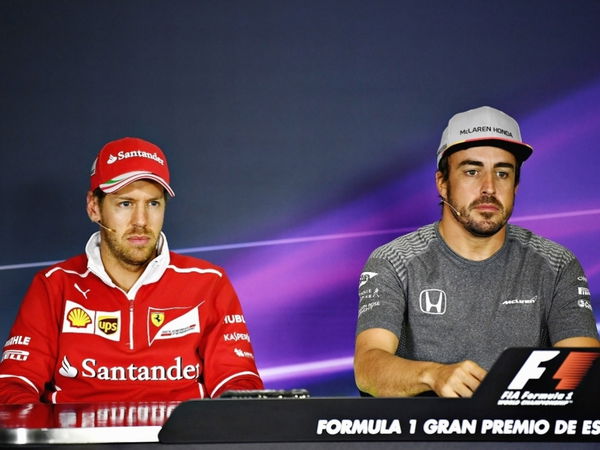 ---
---
The news from the rumour mill is that we may not see 2021 regulations anytime soon. With Coronavirus severely affecting the 2020 race calendar and teams' progress, several F1 teams are pushing for the regulations to be delayed. If the FIA obliges and pushes the newer regulations to 2022, it'll make the teams happy. However, the same cannot be said for a few drivers.
ADVERTISEMENT
Article continues below this ad
Here are the biggest losers due to the delayed regulations.
Fernando Alonso's F1 chances
ADVERTISEMENT
Article continues below this ad
When Fernando Alonso walked away from F1 in 2018, he always maintained that it wasn't the absolute end. The double World Champion tried his hand at several other motorsports but F1 is the pinnacle for a reason. Alonso has expressed his desire to return to the sport on multiple occasions. However, if the 2020 rules are carried over, Fernando may have to wait a bit longer.
With teams facing a budget crunch due to the lack of racing, they won't be prepared to shell out. A seasoned driver like Fernando Alonso doesn't come cheaply, resulting in teams choosing between car and driver. More importantly, a regulation delay results in a stagnant driver market. This opens up the possibility of a seat only by 2022.
Even for a veteran with Alonso's calibre, spending 3 seasons away from the sport is no joke. Teams would be taking a huge gamble signing the Spaniard, not to mention the age factor. The Spaniard will turn 40 in two years' time, only giving teams another reason to look the other way.
Daniel Ricciardo
Daniel Ricciardo's debut season with Renault didn't exactly go as planned. The Honey Badger revealed that he wanted to fight for podiums and eventually a World Championship. Ricciardo often cited Renault's progress as a reason for joining the Enstone outfit. However, the team took a step back last year and is nowhere close to fighting for podiums.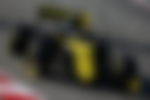 Unchanging regulations directly affect the driver market movement. Teams tend to stick on to their drivers on short term contracts. Ricciardo would be forced to wait another year before thinking about another team. To add insult to injury, Ricciardo will have to endure an underperforming Renault in another agonizing season.
Time's ticking for Danny Ric and another lost season is the last thing he needs.
Max Verstappen
Now this one's difficult to predict, but we believe Max Verstappen loses big time if the regulations don't change. Yes, Red Bull showed a lot of promise last season and finally have a 'good' engine but it's always been this way. Every year Red Bull arrive looking strong but more often than not, they end being the third-fastest team.
The team's progress has plateaued over the years. Ever since 2013, Red Bull has managed to pick up 3 – 4 victories over the course of a season. Red Bull is more than capable of fighting for wins but hasn't really challenged Mercedes in a serious manner. Verstappen needs something to radically change for the Bulls to take the fight to the Silver Arrows.
Sebastian Vettel
Stable regulations definitely boost Sebastian Vettel's chances of staying with Ferrari. However, it also entails another season of misery for the Maranello outfit. Ferrari's gone through multiple regulation changes and endured a completely new era of F1. Unfortunately, the Italian team is yet to capture a World Championship in over a decade.
The newer regulation changes were the curveball Ferrari needed to somehow overhaul Mercedes. Sadly, Vettel might finish his F1 career watching Lewis Hamilton become an 8-time World Champion. 2 more seasons of frustration and heartbreak with Ferrari will surely drive the German away from F1 for good.
ADVERTISEMENT
Article continues below this ad
George Russel's F1 nightmare continues
The final entrant on this list is the man who captured the 2018 F2 championship. As
George Russel
endured a disappointing rookie year in F1, he watched his peers fighting at the front of the pack with far better cars. The 2019 Williams FW42 is by far one of the worst cars the British team has produced. Russel finished plumb last in the Drivers' Championship and is yet to score point in his F1 career.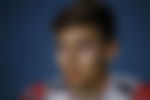 The only glimmer of hope for the Briton is a potential seat at Mercedes in the near future. However, if regulations influence the Brackley outfit to retain its driver lineup, Russel will have to put up with Williams' mediocrity for 2 more years.
ADVERTISEMENT
Article continues below this ad
Fans thought the 2021 regulation would be key in deciding drivers' fates but in the end, an epidemic will call the shots.