The Chilling Reason Behind Lewis Hamilton's Cold Seat Claims at Azerbaijan GP
Published 06/16/2022, 10:11 AM EDT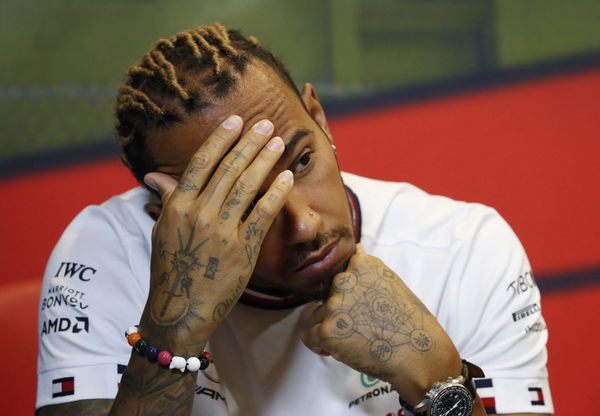 Lewis Hamilton had to give a test of his endurance and strength throughout Baku. Though his car, the W13 had been bouncing the entire season majorly, it suddenly worsened in Baku. From the limited information about this phenomenon, it seems Mercedes pushed their package a little too much.
ADVERTISEMENT
Article continues below this ad
There is a direct exchange involved between 'porpoising' and performance. Teams can make certain flooring changes, which will make the car faster, but not necessarily driveable. Besides Mercedes teams like McLaren, AlphaTauri, etc. also face the issues. But for an obvious increase in performance, the Silver Arrows may be played with their setup a little too much.
ADVERTISEMENT
Article continues below this ad
Moreover, mid-race Hamilton even reported that his seat has gone cold. His team had an explanation for it and James Vowles revealed, "It's a good question in as much as I didn't have an answer until I spent a few minutes with Lewis earlier to actually ask him. What happened is nothing really had changed in the car."
"It just looks like after the amount of pummeling his back had taken from the bouncing he fundamentally had a numbness that set in and it looks like the cold was a response to that. So there wasn't anything colder in the car, it's just a response to the amount of endurance and pain he'd been through in the race."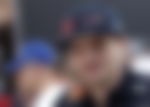 Hamilton later described Baku as the "worst race ever". He and teammate George Russell have even spoken out against the bouncing and wish for the FIA to look in.
ADVERTISEMENT
Article continues below this ad
Lewis Hamilton back pain the first sign Russell indicated to?
Russell had raised serious safety concerns even before the race. The Britisher was not necessarily confident about this issue and said, "I think it's just a matter of time before we see a major incident. A lot of us can barely keep the car in a straight line over these bumps. We are going around the last two corners at 300 kilometers an hour, bottoming out – you can visibly see on the tarmac how close the cars are running to the ground."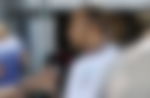 Hamilton's back pain can be considered a major safety concern. Further, with so many drivers speaking out against the 'porpoising', something might just change. However, there are teams who also do not wish to support the sufferers' stand. So, let's see if any future changes occur or not.
ADVERTISEMENT
Article continues below this ad
Watch This Story: From Cristiano Ronaldo to Shaquille O'Neal: When Other Athletes Mingled With F1 Stars