The Dreaded Coronavirus Pandemic Claims Another F1 Victim
Published 03/16/2020, 1:41 PM EDT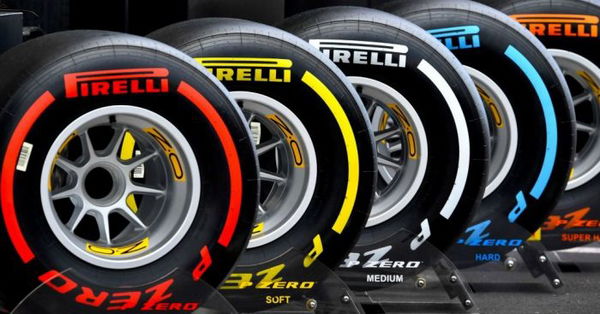 ---
---
Just when F1 thought that it could catch a break, the coronavirus pandemic had other ideas. Last week, one McLaren employee came down with the virus and the team withdrew immediately. As it turned out, they didn't miss much, as the F1 authorities elected to call off the race.
ADVERTISEMENT
Article continues below this ad
The good news is that the McLaren personnel has seemingly recovered from the virus. Furthermore, the team has been extremely supportive of the victim and the other quarantined members. The bad news is that his recovery is followed by news of another F1 employee falling prey to the virus.
A member of Pirelli's F1 staff has tested positive for coronavirus in Melbourne. They are following Australian health guidelines. Authorities say no contact with third parties that require special preventative measures by other people, Pirelli says

— Andrew Benson (@andrewbensonf1) March 16, 2020
ADVERTISEMENT
Article continues below this ad
Will F1 finally be free of the coronavirus?
Apparently, the new patient is a Pirelli F1 staff member. The Italian tyre manufacturer has insisted that the employee followed all the relevant procedures put in place by the Australian health authorities.
In other words, the patient did not have any physical contact with any third party. This is especially in the case of someone who had to take special preventative measures.
Speaking about the new development, Pirelli assured that it is "closely monitoring the situation in line with public health policies and company guidelines."
ADVERTISEMENT
Article continues below this ad
Admittedly, the pandemic has wreaked havoc ahead of the 2020 F1 season. Fears about the contagious virus culminated in the postponement of the first four races. In other words, Formula One is not travelling to Bahrain, Vietnam or China.
Additionally, the fifth and sixth races in the Netherlands and Spain, could be facing a cancellation fairly soon. This could leave Monaco as the opening round, though doubts have lingered about that race as well.
F1 has confessed that it is hoping to kick-start the season in Europe by the end of May. However, it is working through numerous contingency plans, which all depend on the development of coronavirus worldwide.
ADVERTISEMENT
Article continues below this ad
With the McLaren employee infected, it affected one team. However, since Pirelli supply tyres to all 10 F1 teams, they all could have been at risk of infection. Initially, the Australian authorities fought to green light the race underway. However, when McLaren withdrew, F1 finally figured out the gravity of the situation