The Four Championship-Deciding Moments Between F1 Rivals Charles Leclerc & Max Verstappen Eight Rounds Into the Season
Published 06/15/2022, 5:32 AM EDT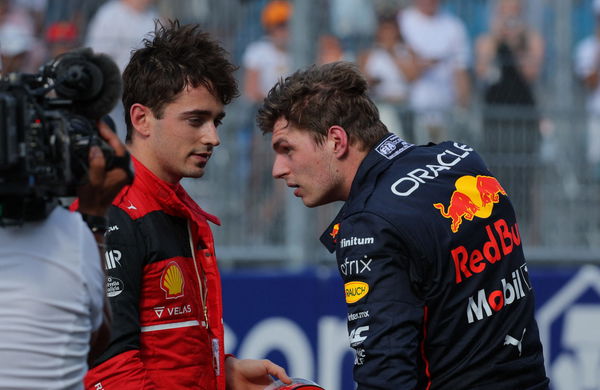 This year has been a Max Verstappen vs Charles Leclerc showdown. Clearly, the two drivers are thirsting for a titular win, with odds currently favoring Verstappen. Though Leclerc has presented a strong front, Ferrari remains plagued by bad strategies and now even car problems.
ADVERTISEMENT
Article continues below this ad
The 2022 season has turned the tables twice now. From what initially looked like, team Ferrari had it all together. However, by the end of Round 8, Verstappen has managed to get a decent lead over Leclerc. Moreover, Red Bull has looked very strong with promising back-to-back wins as they look ever ready to take the crown.
ADVERTISEMENT
Article continues below this ad
What were the first signs of Ferrari's dominance? Leclerc winning the Bahrain Grand Prix alongside the Australian Grand Prix. He was absolutely dominant in this phase, giving Verstappen a singular win to fit in. With a 40+ mark lead, Leclerc maintained his form as he qualified mostly on pole, even till round 8.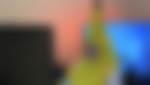 However, these two were the only GPs Leclerc has won till now. Miami was a fresh new change for Verstappen, who previously had also won in Imola. While many thought that an Imola win doesn't really give Verstappen an edge, the Miami dominance said otherwise. Tyre degradation, pace buildup, and many factors favored Verstappen's these two heroic wins.
Max Verstappen wins easily in the later rounds owing to Ferrari's mistakes
ADVERTISEMENT
Article continues below this ad
Miami was done, and Red Bull was pretty much set up for easy wins from here on. Strikingly, they made the most of Ferrari's mistakes and forced the Maranello camp to break under pressure. In Spain, the F1-75s had begun to act up, forcing Leclerc to retire and give away a major win. This is the point Verstappen took over Leclerc and sat 6 points ahead.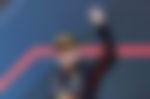 Carrying the lead went on to become even easier for the Bulls from here on. Monaco was a victory for them and later on, Baku was another gifted opportunity. While the RB-18s looked just as quick as the Ferraris, if not more, a double DNF made the work easier. So, Round 8 wraps up with Verstappen being 34 points ahead of Leclerc.
ADVERTISEMENT
Article continues below this ad
Watch This Story: F1 Stars Max Verstappen, George Russell Enjoy Miami Heats Dominant Surge at NBA Playoffs  
As things stand, everything seems to be falling into place for Red Bull and they can conquer this season easily. What do you think? Is Red Bull the new Mercedes of the Turbo Hybrid Era?