The Glorious Details Behind the Michael Schumacher Ranch in Texas
Published 05/13/2022, 5:35 AM EDT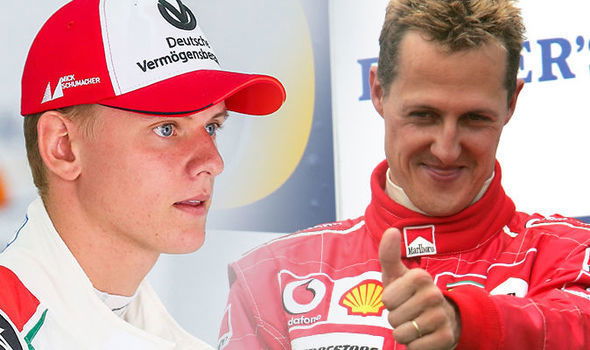 There isn't an F1 fan who hasn't heard about Michael Schumacher. If you are an F1 enthusiast, then you must be aware of the position and legacy he holds in the sport. To dive deeper, if you are a Michael Schumacher fan, then you already know how much the German loves horses.
ADVERTISEMENT
Article continues below this ad
Yes, both Michael Schumacher and his wife Corinna Schumacher are big-time horse enthusiasts. To give more emphasis to their enthusiasm, Michael bought a ranch in Texas, the United States in 2012. Apart from many other exquisite properties, like the house in Switzerland, Schumacher Sr. has added this to his tally.
ADVERTISEMENT
Article continues below this ad
According to Bild Magazine, "The CS Ranch is owned by Corinna Schumacher, wife of the most successful F1 driver of all time, Michael Schumacher. Corinna also runs the CS Ranch in Switzerland, where her 'SVAG CS Classic Show' has made a name for herself across Europe."
The ranch is a 200-hectare land situated in Gordonville, Texas. It is right beside the Red River and located near the Oklahoma and Texas border along the US Route 377 highway. Known as the CS Ranch, it is now home to a pretty huge animal stabling.
What's so special about the Michael Schumacher ranch?
The ranch now has world-class facilities for animal stabling, training, and breeding. When Schumacher bought the ranch, it already had a stabling capacity of 36 horses back then. As time went on, the capacity increased to many folds.
ADVERTISEMENT
Article continues below this ad
The former Ferrari driver's wife Corinna was the 2010 European champion, while his daughter, Gina, is also a horserider. The Schumacher family spends so much time on the Texas property that rumors came out if they'll relocate to the CS ranch. Nullifying the rumor, the seven-time world champion conveyed, "No, no, we're going to keep living in Switzerland. But we will also be here and plan to spend more time here."
ADVERTISEMENT
Article continues below this ad
As an F1 racing driver, Mick has to make the tour of the United States at least twice in 2022 and thrice in 2023. During his visit to the country, Mick Schumacher is often seen spending his time on the ranch.
WATCH THIS STORY: Lewis Hamilton Shows Off New Tattoo Ahead Of The Upcoming Met Gala