"The Points Will Have to Come": Haas Boss Steiner Warns Mick Schumacher of Underwhelming F1 Performance
Published 05/16/2022, 10:28 AM EDT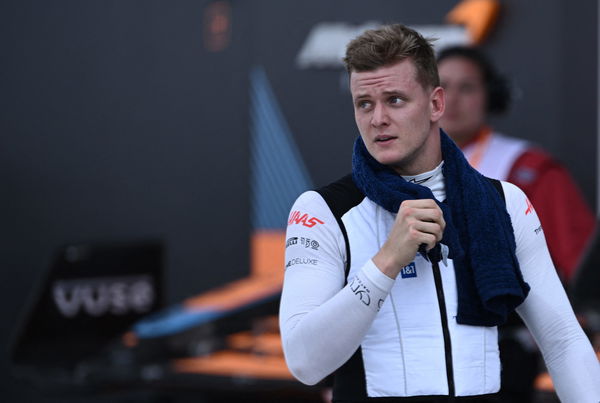 Mick Schumacher is carrying a big name on his shoulders in the world of Formula 1. The Schumacher name is reminiscent of winning and currently Mick is far from it. And Haas F1 team's boss agrees with the statement. Guenther Steiner also believes the German has not taken a step in the positive direction this winter.
Currently, in the second year of his F1 career, Mick has seen competition increase within the team. But with an improved Haas challenger for the 2022 season, the boss, Steiner, expects Mick to score points. He expects this to happen soon because Mick's teammate, Magnussen started the season off within points. Magnussen showcased the car's potential, something both the drivers need to make the most out of.
ADVERTISEMENT
Article continues below this ad
"Mick knows that and he also has a good chance of getting his first points. I hope he scores them as soon as possible because we want him to score points too. It's not easy to score points in Formula 1 because there are a lot of good drivers and good teams," said Steiner.
"I wouldn't say Mick has made great strides forward this winter," believes Steiner. However, he doesn't discount the abilities of his driver. After a crash with Vettel, Mick finished the Miami GP in the last place. Something Steiner did not question Mick about as they continued their preparations for Barcelona.
Mick Schumacher needs to use his teammate as a reference
ADVERTISEMENT
Article continues below this ad
The team principal also hopes that the junior driver gains from Magnussen. "We brought Kevin back because we know what he is capable of and he is a good driver who is now a benchmark to show Mick what he can achieve. It would be nice if Mick opened his counter. He didn't make it unfortunately, but the points will have to come at some point. Kevin scored, he showed the way."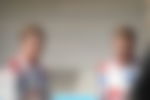 Putting Magnussen as the benchmark, Steiner might try to show what the car is capable of. But an F1 teammate partnership hardly ever works out so smoothly. There's always a sense of competition between the two drivers and Mick will most likely see Kevin as competition.
ADVERTISEMENT
Article continues below this ad
Nonetheless, competition is also suitable for a team. With possibly their best machinery in their F1 stint, Haas needs to extract maximum points from both drivers; Steiner can only hope for such a result at the coming Spanish Grand Prix.
Watch this story: Charles Leclerc Extends 6 Year Monaco GP Curse By Wrecking Iconic Lauda Ferrari Chassis