"There Will Never Be Another One Like You" – Goodwood Festival of Speed Pays Heartfelt Tribute to F1 Legend Murray Walker
Published 07/11/2021, 8:38 AM EDT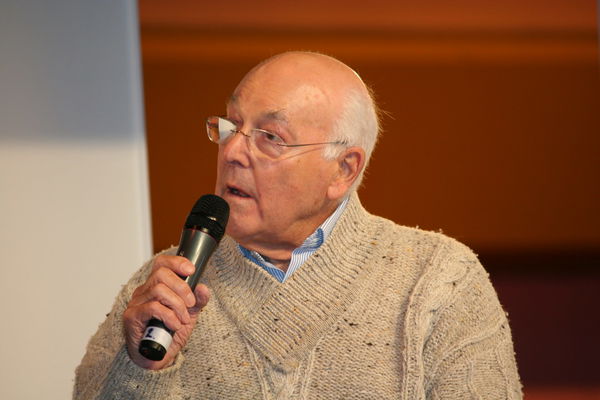 ---
---
Formula One is mostly known for its drivers and teams, but Murray Walker was an exception. The Englishman was known for his commentary of the sport, which made millions fall in love with him and had some iconic moments that will forever leave a mark in the sport.
ADVERTISEMENT
Article continues below this ad
On the 13th of March, a dark cloud loomed over the sport of Formula One, as news had come that Walker had passed away at the age of 97. Hence, at the Festival of Speed over the weekend, a tribute was paid to Walker. Former world champion, Damon Hill summed how important Walker was to the sport of Formula One with an emotional speech.
Former F1 commentator Murray Walker gets a tribute at the Festival of Speed
ADVERTISEMENT
Article continues below this ad
With teams like McLaren, Williams, and Mercedes showing up to the event, it was also time to remember one of the most iconic voices in that sport.
Hill read out a speech to the former commentator, who passed away earlier this year. He said, "On March the 13th, this year motorsport lost one of its true icon. He wasn't a driver or rider, he wasn't a designer or team owner, instead, he was, and nearly remained even nearly twenty years into his retirement, the voice of his sport.
"Perhaps, any commentator in any sporting history, Murray Walker was motor racing. For generations of fans, he was best known for Formula One, but he was also so much more than that. From scrambling to rallycross, the Isle of Man to Le Mans, and Bran's Hatch to Bathhurst. For seven decades, he commentated in all forms of motor sport in all corners of the globe."
"Everyone remembers the Murraryisms, the foot in mouths moments, beloved of TV compilations shows but to focus on the admittedly frequent mistakes was to overlook was his unseen professionalism,"
"His appeal lay in combining meticulous preparation and research with an enthusiast's pure love of the sport. He was, quite simply, in love with motorsport, in awe of its stars and enthralled to its speed, excitement and power. By expressing that passion with boundless enthusiasm, and almost child-like joy, he made others fall in love with it too."
"We remember him today, in the most fitting way possible, by listening to his incomparable voice. Thanks, Murray, there will never be another one like you," Hill concluded.
Watch Story: From Will Smith to Nicole Kidman: When F1 & Hollywood collide
Lewis Hamilton shares a touching story about Walker
The seven-time world champion took to Instagram to pay tribute to the famous commentator. Hamilton even shares how much he fell in love with the sport solely due to the influence of Walker.
He wrote, "So sad to hear of Murray's passing. I remember growing up hearing your voice over the races. You made the sport so much more exciting and captivating.
ADVERTISEMENT
Article continues below this ad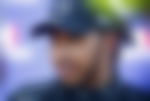 "The iconic voice of our sport and a great man, thank you for all you did, you will never be forgotten. Rest in peace," he concluded.
Walker influenced millions in watching the sport of Formula One. What has been your favorite moment of the former commentator? Do let us know in the comments below.
ADVERTISEMENT
Article continues below this ad