"There's a Lot of Ego and Pride" – Daniel Ricciardo Speaks Out Against F1 Drivers' Mental Health Issues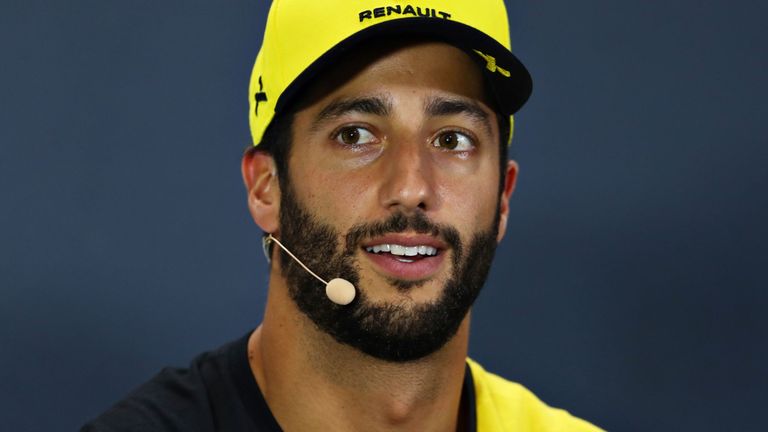 One of the most undermined abilities of an athlete, F1 racers included, is their mental strength. Competing at the pinnacle of sports is not only physically demanding but it takes a heavy toll on one's mental health as well. Yet no one ever really talked about that aspect, until very recently. Having recently campaigned about mental health, Renault driver Daniel Ricciardo had some more light to shed on the same.
Speaking at Thursday's driver's press conference for the Italian Grand Prix, Ricciardo said, "I think for a lot of us, it hasn't been that easy to speak about. I only really became aware of it in the last few years. For us competitors, sometimes you may keep things close to you. You think it might be a (sign) of showing some weakness."
For Ricciardo, the best way to not get bogged down by the criticism thrown at you is by having a support system of really close people that one can talk to very freely.
He said, "I put a lot of trust in people. So I think it's quite easy for me to talk to someone and be open. I don't seem to bottle a whole lot up, but you need that outlet."
Daniel Ricciardo tells F1 drivers to keep ego aside and to open about mental health issues
According to the Australian, in a sport like F1 which is male-dominated, "There's a lot of ego and pride and not everyone feels ok opening up and being vulnerable."
However, Ricciardo advises them to have a group, or even a single person around them, whom they can open up to. They don't need to keep all the frustration to themselves, nor do they need to tell the whole world about it, instead just confide in the persons who they are close to. It'll make one's life a whole lot easier.
It was very nice of Daniel to talk about the issue of mental health among sportspersons. Amidst all the unbelievable sporting feats we see athletes perform, it's quite easy to forget that they are humans too.
Perhaps we should make an attempt to change our own ways. Replacing abuse by constructive criticism or motivating words would really help them.