"These Are Private Matters" – Mick Schumacher Shuns Question on Father Michael
Published 02/27/2021, 5:05 AM EST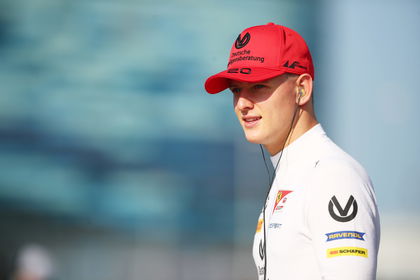 ---
---
Son of F1 legend Michael Schumacher, Mick Schumacher, is ready to follow in his father's footsteps as he'll make his debut with Haas at the pinnacle of motorsports this year. The young and talented German driver is very close to his father. But he wasn't willing to divulge whether he has ever spoken about F1 with Michael.
ADVERTISEMENT
Article continues below this ad
The soon-to-be F1 debutant was reluctant to speak about the matter and preferred changing the topic. He said, (translated by Google) "These are private matters, let's go back to motorsport."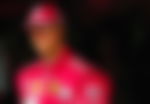 Schumacher Sr's health condition has always been kept a secret by the family. As things stand, he is believed to be out of a comatose state but continues to be at home recovering. He'd surely love to watch his son suit up for his first F1 race in Bahrain on March 28.
ADVERTISEMENT
Article continues below this ad
Despite the excitement surrounding Mick's debut, he'll know that not a lot will be expected from him racing for a team believed to be staving off a 10th place finish. It may not have been the kind of start in F1 that Mick dreamed of, but it's a start.
Mick Schumacher reveals since when he had ambitions of making it into F1
The 21-year-old spoke about his first brush with the sport that inspired him to pursue it. He said, "I was sitting in front of the TV. I can't say which Grand Prix I was looking at, but a detail remains in my memory: I wanted to compete too.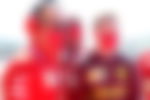 He added, "I've always thought about it. I started to believe it after the success in F3. In F2 I had problems at the beginning, but last year I won and here I am."
ADVERTISEMENT
Article continues below this ad
It remains to be seen what Schumacher junior can achieve in his first year within the sport. Even a handful of points finishes would be impressive. If he can manage to do that, he might put himself in contention for a future drive with Ferrari, if he isn't already on their radar. It is certainly something that he dreams of.
Seeing a Schumacher suit up for Ferrari in the future is what most F1 enthusiasts dream of. But before that he'll need to learn the ropes at Haas and prove that he is a top-class driver capable of becoming a championship contender in the future.
ADVERTISEMENT
Article continues below this ad