"They Meet, They Argue, They Debate" – Allison Reveals How Masterminds at Mercedes Create Innovations Like DAS
Published 12/24/2020, 7:44 AM EST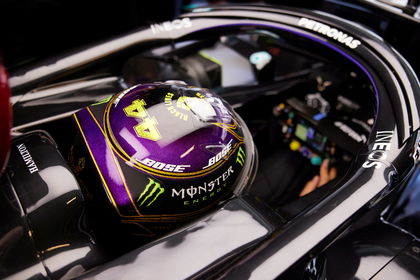 ---
---
Dominant, class-leading, and innovative are some terms that may come to the mind of an F1 fan when they think of Mercedes. The German team is bossing the turbo-hybrid like no other team in any era before. There is a reason for its stronghold – consistent pursuit of excellence.
ADVERTISEMENT
Article continues below this ad
But how do they execute it? How do they come up with brilliant ideas like the DAS (Dual Axis Steering)?
According to Technical Director, James Allison, they have a dedicated 'performance group' that is chiefly responsible for such ideas. Elaborating that is not just the upper management that takes the brunt of the responsibility for new ideas, he said –
ADVERTISEMENT
Article continues below this ad
"They sit down after each race and just meet to talk about the car. How it went, what was good, what was bad, what sort of trends they are seeing that has bugged us for a while now."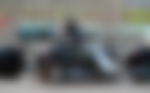 "Or opportunities that have tempted us for a little while and how might we go about either correcting things that are wrong or improving or making use of opportunities that we see. And their job really is to pose questions in the organization," Allison continued.
"If we could come up with an answer to that question, the car will definitely be faster at the end of it. And they sit together, they meet, they argue, they debate."
So, after one of these races in 2018, they had a eureka moment that led to the birth of DAS.
"And that group is the group that came up with the question, 'Would it be possible for us to be able to have the front tow directly steerable by the driver as well as the left-right aspect of the steer'?"
ADVERTISEMENT
Article continues below this ad
What is the use of DAS? Can Mercedes use it in 2021?
DAS is a system that allows the tires to move outwards in the corners and inwards on the straights by adjusting the steering wheel. Hamilton and Bottas have previously used it in practice sessions to warm their tires in qualifying.
ADVERTISEMENT
Article continues below this ad
Sadly though, the FIA banned this system so other teams like Red Bull and Ferrari won't spend a crazy amount to develop it safely. However, this highlights their quest to push the boundaries. No wonder they are breaking records, one after the other.