"They Win Every Race"- F1 CEO Carey Weighs in on Mercedes Domination
Published 10/14/2020, 5:45 AM EDT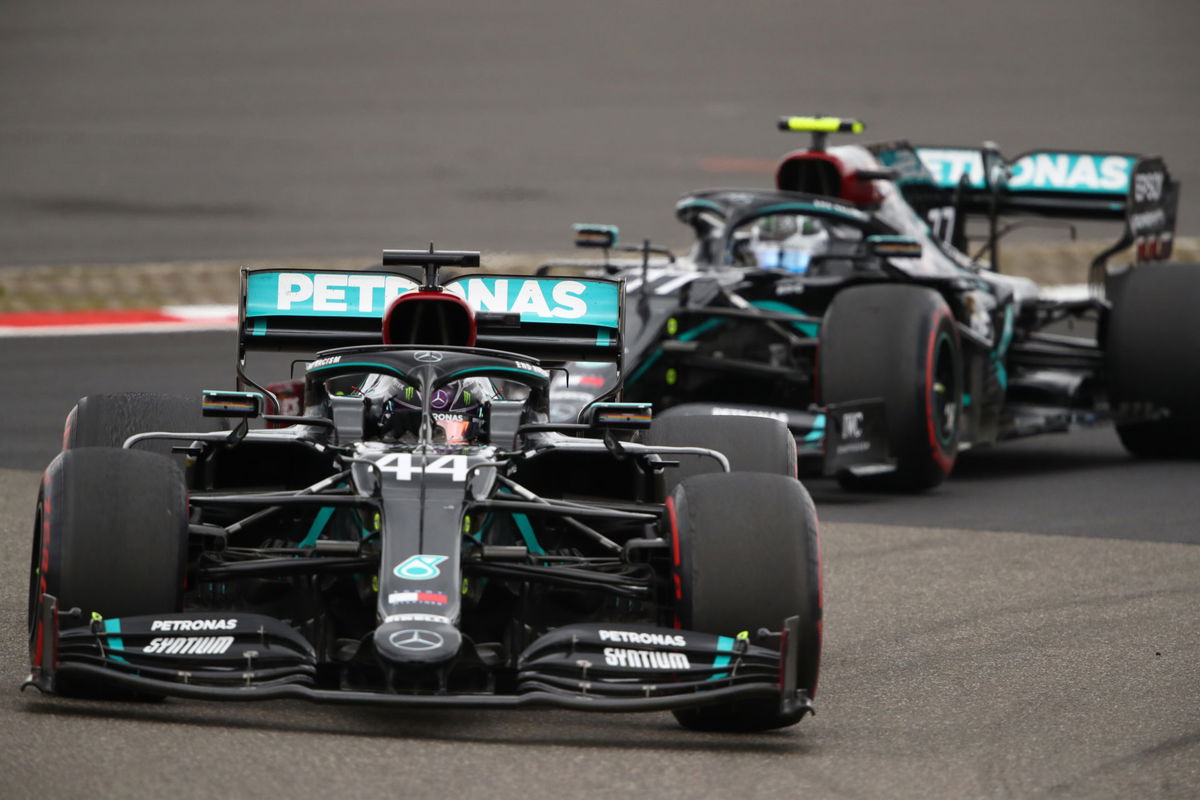 ---
---
Ever since the onset of the turbo-hybrid era, Mercedes have come out strong, and how. Winning six Constructors' titles on the spin is quite really a formidable achievement. That has also translated into
Lewis Hamilton
stamping his authority in Formula 1 and becoming champion year after year.
ADVERTISEMENT
Article continues below this ad
Many drivers have fought for the crown, but he has successfully fended off all the challenges that have come his way. But dominance comes with certain downsides.
From a viewership perspective, it creates a bit of gloom for the overall spectacle. Unless, of course, the supporter is a Mercedes fan.
ADVERTISEMENT
Article continues below this ad
Mercedes deserve credit, but their domination 'takes away the unknown'
Largely speaking, the reason sports become much viewed, is that element of uncertainty. And speaking to the podcast "F1: Beyond The Grid", F1 CEO Chase Carey also believes that it is necessary to maintain a sense of competitive balance.
Chase
stated
,
"I think Mercedes deserves enormous credit for their achievements. And the run they've had is really again a testament to the skill and talent of that team from Toto and Lewis and Valtteri, all the way.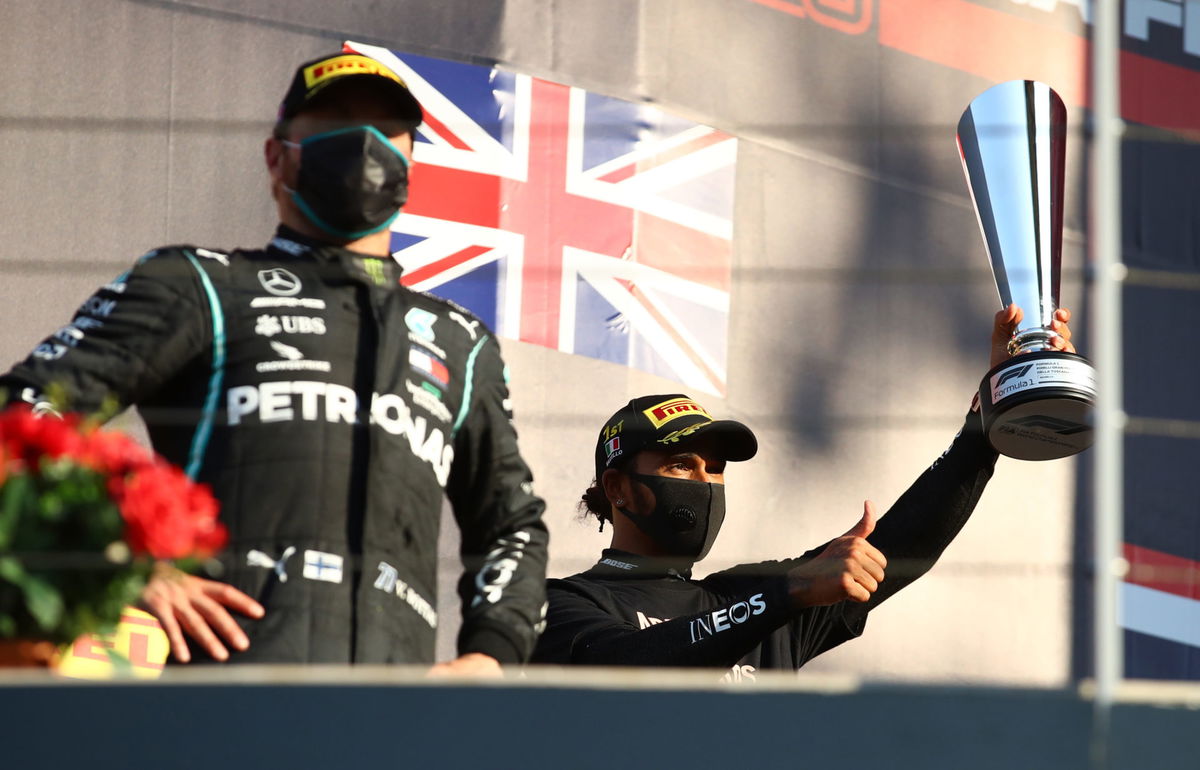 "But you don't want a single team dominating in the way that Mercedes have dominated. Because to some degree, it takes away the unpredictability, the unknown, if you expect Mercedes is going to win. And they do in fact win every race."
F1 that way has become a little stale this season. Many want to see different race winners and podium finishers instead of the Silver Arrows locking out the Top-2.
"Sports is all about drama, emotion, and those things come out of unexpected places. Having favorites and underdogs is actually a good thing. Because it makes it more special when the underdog wins," concluded Carey.
The 2022 regulation changes will be huge for all the teams
One can see the response and traction that the race at Monza got a few months back. With both Bottas and Hamilton stuck in the midfield, it was AlphaTauri's Pierre Gasly who won the race.
ADVERTISEMENT
Article continues below this ad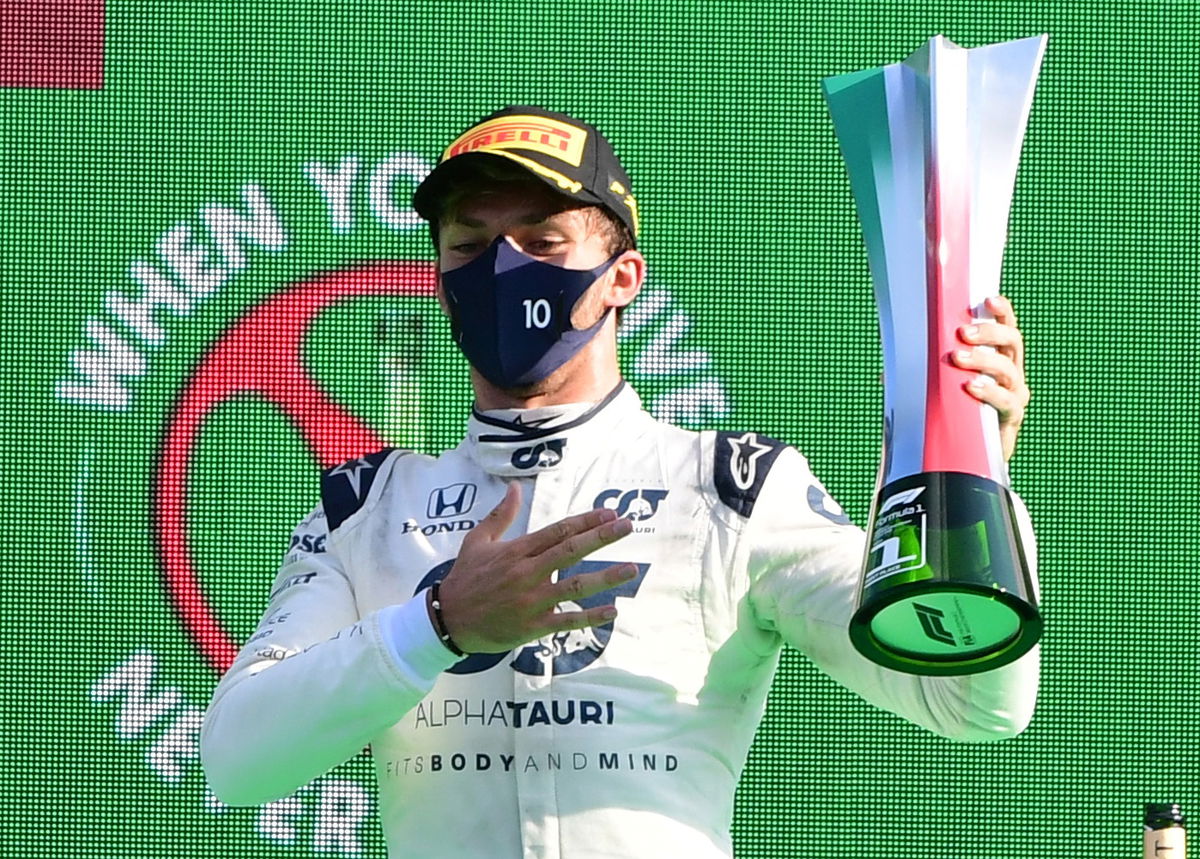 Additionally, Carlos Sainz and Lance Stroll also topped it off with podium finishes. The Eifel Grand Prix saw Daniel Ricciardo win his first podium finish with
Renault
in two years.
A bigger picture perspective to be looked at are the technical regulation changes for 2022. It represents a chance for teams to really introspect about their strengths and flaws.
ADVERTISEMENT
Article continues below this ad
Perhaps the changes could be big enough to force the winds of change to blow in F1's direction. In fact, the changes could quite possibly bring about a serious rejig across the paddock. Fingers crossed!
More from EssentiallySports on F1