'This is a Win for Us' – Romain Grosjean Provides Positive Update on His Recovery from F1 Horror Crash
Published 01/08/2021, 3:10 AM EST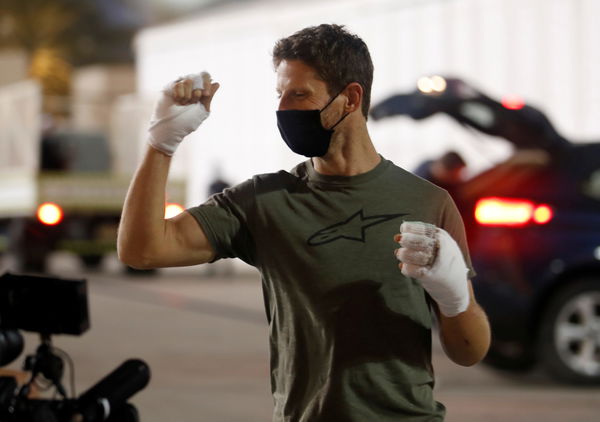 ---
---
It has been over a month since F1 witnessed that horrific crash during the race at the Bahrain Grand Prix. The horror accident ended up inducing burns into the hands and one of the ankles of former Haas driver, Romain Grosjean.
ADVERTISEMENT
Article continues below this ad
Thankfully, it looks like the Frenchman is recovering quite well from the burns, as his hands are finally getting some air to breathe. Apparently, his hands were dressing-free for around five hours before they were strapped back in.
ADVERTISEMENT
Article continues below this ad
Grosjean took to social media to express his relief at finally being able to move his hands rather freely without any restrictions caused by the dressing.
"My left hand is dressing free for 5 hours !!!! This is a win for us," he tweeted.
As he mentioned, it is definitely a win for himself and the ones who have been watching over his health recovery. This is because, for a brief period following the crash in Bahrain, it looked like there was no chance of Grosjean surviving through the blazing inferno.
However, miraculously, he escaped the scene without any serious injuries, as the entire F1 community found massive relief. Now, the fact that he is just weeks away from complete recovery is incredible news for himself, his family, and the fans.
Romain Grosjean looking forward to more dressing replacements
It looked like the former Haas driver had a great time without the dressing. However, his excitement lasted for just five hours, as a new set of sterile pads made their way over the burnt hands.
"Back into my dressing. Felt good to be free this afternoon. Hopefully more next week," he said.
ADVERTISEMENT
Article continues below this ad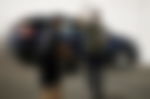 Considering the positive news regarding his recovery, Grosjean will soon get into the urge of restarting his racing career following the brief pause.
He still has years of racing left in his hand. Moreover, the fact that he is a former Formula 1 driver would definitely place him as a prime candidate for any equal or lower racing series.
ADVERTISEMENT
Article continues below this ad
Hence, it is highly unlikely that the Frenchman would call off his career at the moment. It is also quite possible that he is already in the middle of talks at taking part in other racing series. Overall, will Grosjean be able to get himself behind the wheel soon?