"This Is Not What a Man Looks Like": Father Jos' Toxic Masculinity Traits Under Scrutiny After "Cry Baby" Max Verstappen's Moving Story Grabs Limelight
Published 02/17/2023, 7:55 AM EST

Follow Us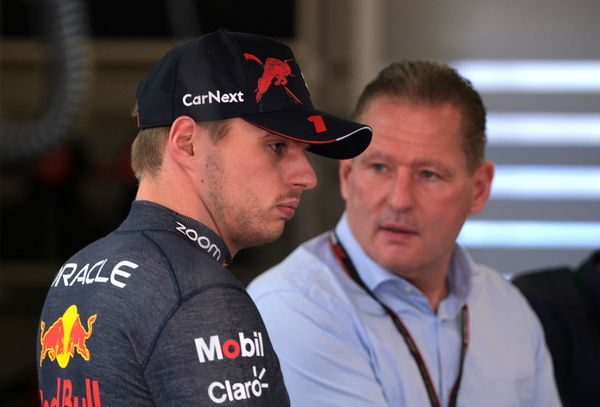 There are many father-son duos in F1, such as Michael Schumacher and Mick Schumacher, Nelson Piquet and Nelson Piquet Jr, and Lawrence Stroll and Lance Stroll, but there's nothing like Jos Verstappen and Max Verstappen. Jos Verstappen and his son, Max Verstappen, are not only one of the best father-son duos but also a very strict one. While Verstappen Sr. is widely regarded as a man of very strict standards, he also faced criticism for his toxic masculinity traits while raising kids.
Alanis King, a renowned motorsport journalist, shared her thoughts on this in a recently released podcast by Donut Racing Show. King told, "My other thought was, poor Max Verstappen. What if his dad saw this photo and was like, 'Max, you have to learn how to play football. This is not what a man looks like.'" [The comments were made regarding Red Bull's recent NFL upload of Max Verstappen]
ADVERTISEMENT
Article continues below this ad
"So there was a story three years ago when most of the drivers were patting around their neck in the car. Basically, to help with the G-forces on their neck, and Max does not, and he got asked why he does that and he basically says that's for cry babies. You're just supposed to have neck pain," further stated Alanis King.
Admittedly, Max Verstappen indeed has a tough childhood with his father. The Dutch driver has admitted to this on multiple occasions that his father was very hard on him on multiple occasions.
Max Verstappen defends his father
The Dutch champion has often opened up about his hard upbringing and hurtful childhood lessons by his father. However, he also said that it was all for good reasons and hence defended Jos Verstappen for his actions.
ADVERTISEMENT
Article continues below this ad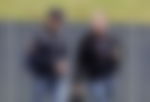 As per Crash.com, the 25-year-old driver told about his strict father and his ways to deal with him in childhood, "I mean, it sounds horrible. Like, it sounds a bit horrible. Like, some people probably cannot deal with that kind of behavior, but I needed it. I was that type of character, probably, who needed this kind of treatment."
"Of course, from the outside, it sounds sometimes a bit harsh. But I'm very happy that I had that kind of treatment. I was just a lot more on it, in terms of just being more professional about it. That definitely came from my dad, because if he wasn't my dad, I would also be running around, playing, and having fun. And I need that kind of push," concluded Verstappen.
ADVERTISEMENT
Article continues below this ad
WATCH THIS STORY: Max Verstappen Has Spent 25% of His Fortune on This Beauty – Have a Look!
Not sure if Max Verstappen deserved it or if Jos Verstappen was a bit too harsh on his son, but what matters for them is the performance the Red Bull driver is delivering. Known to be very cunning and straightforward, the Verstappen duo has what it takes to be successful in life.
Edited By: Varunkumaar Chelladurai