"This is Probably the Best Year Since 2016"- Renault Driver Daniel Ricciardo Enjoying the Current Formula 1 Campaign
Published 11/21/2020, 4:58 AM EST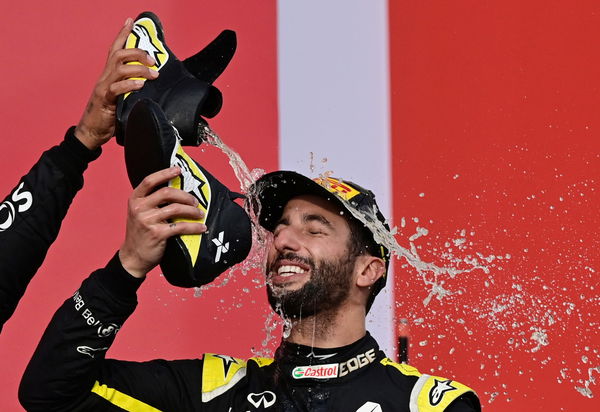 ---
---
If there was a contest to find out the most underrated driver on the grid, then Daniel Ricciardo would make an excellent case. The Aussie is rolling this season. The Honey badger has seen not one but two podiums.
ADVERTISEMENT
Article continues below this ad
He is making his Renault teammate Esteban Ocon look ordinary. Mind you, Ocon was once competing with Bottas to partner Lewis at Mercedes and is no slouch at the wheel.
 Ricciardo having a 'fun' season
ADVERTISEMENT
Article continues below this ad
No one can argue against that. He hit a slight roadblock with his ability to overtake and brake late last season. On recapturing that form, he said –
"Last year it was still fun, even though we didn't really get the results we were after, it was still fun to build with a new team. This year it's definitely been more fun because that building has delivered some fantastic results.
"2016 was a really good year, I remember with Red Bull. So this is probably the best, or the most satisfying, since then."
You appreciate the things that you can't have anymore. The pandemic-induced break fuelled the fire in him –
"I'm loving racing. I think that heightened from the lockdown and missing the competition for a longer off-season. So having it taken away I think made my desire to come back obviously a lot stronger."
2018 was tough for Daniel Ricciardo
His last year with Red Bull Racing was very up and down for him. Apparent power struggles with Max and their inability to genuinely challenge Mercedes was scarring for him –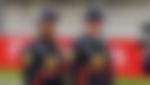 "At the start of the year, it looked like maybe I was bidding for a world championship. And then mid-year I realized I wanted to move on, and then towards the end of the year it was DNF after DNF.
ADVERTISEMENT
Article continues below this ad
"So there were a lot of emotions that year. To this day, I think that was the toughest year for me emotionally, and how it played with me a little."
Can he ever win a Title?
If given the right car – yes, he can. Not only has he proven that he's a fantastic driver at Renault, he's shown he can uplift the entire team.
ADVERTISEMENT
Article continues below this ad
Not just champions but multiple champions à la Ayrton Senna, Hamilton, and Schumacher exhibit those qualities. Restoring the old glory days of McLaren will do his legacy no harm. Prepare to bring out the 'Shoey'?