THROWBACK: Sebastian Vettel Receives a Crucial Final Gift From Michael Schumacher On His Last F1 Race
Published 10/04/2021, 2:30 AM EDT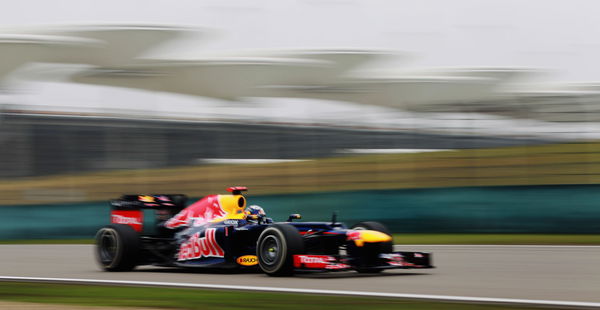 ---
---
Formula 1 often has the habit of producing championship fights that extend up to the final race of a season. And one such rivalry unfolded in 2012 starring Sebastian Vettel and Fernando Alonso. While the former drove for reigning world champions, Red Bull, the latter was still searching for a way to end Ferrari's brief drought.
ADVERTISEMENT
Article continues below this ad
7 years have gone by since then and the drought hasn't ended yet, but, let's not go there for now. Instead, let's look back at the 2012 title showdown that took at the Brazilian Grand Prix. Of course, the German drove a blistering race, pulling off multiple fights through the field to claim what was his 3rd world championship title.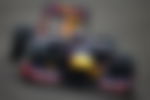 However, crucially, it was his idol Michael Schumacher, who ended up playing a crucial role in securing the fellow German's title.
ADVERTISEMENT
Article continues below this ad
The 7-time world champion was racing in his final F1 Grand Prix, and many anticipated an incredible on-track fight between the two world champions, but what eventually happened was a shocker.
Vettel's victory at the 2012 Brazilian GP
During the start of the race, as we all know, Vettel suffered a spin caused by Sergio Perez in Sauber. And there was indeed the impeccable fightback from Vettel despite the damage to the bodywork of his Red Bull.
Vettel drove his heart out to reach up to a commendable position only to yet again fall back due to miscommunication with the team. On lap 54, the race took a wild turn when Nico Hulkenberg crashed into Lewis Hamilton around turn 1 while fighting for track position.
Vettel saw an opportunity to switch back to inters amidst the yellow flags, but here's the twist. Vettel's radio failed! So, the team never received his pit request message. Hence, the entire pit crew were shocked to see the championship contender strolling his way into the pits.
While the used tires were off, he had to wait for the inters. And by the time he rejoined the race, he was out of points-scoring position in P11. Then arrived the fightback from Vettel, who reached up to P7, but was still a position away from winning the title.
Schumacher's gift to Sebastian Vettel
ADVERTISEMENT
Article continues below this ad
Vettel had Schumacher right in front of him. And with the rain pouring down, the visibility was absolutely poor, as even fighting for track position proved to be quite risky.
Amidst such treacherous conditions, Schumacher took his foot off the throttle and veered his Mercedes to an extreme corner of the track, giving Vettel a clear path ahead. The young German even acknowledged Schumacher's gift with a thumbs-up while overtaking him.
ADVERTISEMENT
Article continues below this ad
This is certainly a heart-warming gesture from Schumacher, who didn't want to end his F1 career as a driver who held up a world champion.
Watch Story: Inside Michael Schumacher's Car Collection