Tire Scraping in F1: What Is It & Why Is It Done?
Published 08/11/2021, 2:27 AM EDT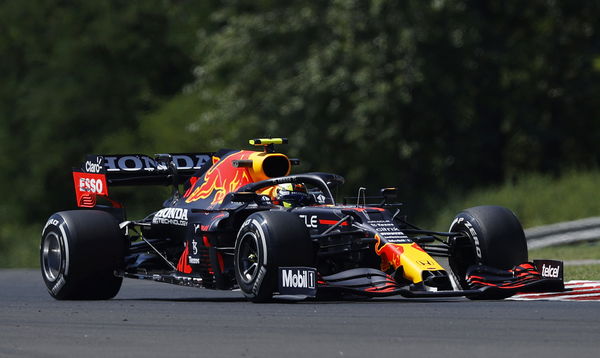 During the 2021 Austrian Grand Prix race weekend, the Mercedes F1 team uploaded a 'satisfying' video on social media, where one of their pit crew can be seen working on a used set of Pirelli tires. The video starts off with a crew member using a tool to scrape a layer off the tire.
ADVERTISEMENT
Article continues below this ad
This may have led to several viewers wondering what that is because it looked fairly new and unusual. So, what is it that the crew actually does?
Well, it's simple. The process is called 'tire scraping,' which helps in assessing tire wear for the specific car. Each team has a crew allotted for following this practice over every race weekend.
ADVERTISEMENT
Article continues below this ad
Consider a race weekend. Initially, the circuit will be green, with hardly any rubber lying around. However, as F1 marches deep into the weekend, with more cars running, there is going to be a significant amount of tire-shredding, leading to rubber all over the circuit.
And any F1 car would pick such rubber and other debris onto its tires. Hence, once the driver brings the car into the pit lane following the end of a session, the crew will dismount the tire and scrape off the top layer, which is essentially melted rubber in the state of a 'gum' and other debris.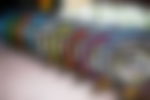 Why does an F1 crew scrape it off?
Well, they are, after all, scraps. Hence, getting rid of such scraps is mandatory, especially after qualifying. Half of the grid would start on qualifying tires, which enforces teams to remove the unwanted layer of rubber.
And also, removing the scraps would help the team study the level of tire wear. The crew will compare the remaining rubber with that of Pirelli's initial data ahead of the race weekend. Hence, the teams can plan on tire management accordingly.
ADVERTISEMENT
Article continues below this ad
So, how do they remove it?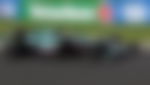 Well, by using a component that produces steam hot enough to melt the top layer of rubber. Subsequently, the crew will use a scraping tool to remove the layer, giving the tire a glistening look.
ADVERTISEMENT
Article continues below this ad
Ultimately, after the weekend, F1 teams will return the tires to the manufacturers, who then will analyze the tires, before sending them for scrapping. Eventually, the tires are burnt in blazing temperatures and converted into fuel for a cement factory.
Watch Story: Biggest Pitlane Mishaps Featuring Hamilton, Raikkonen & Verstappen