Tom Coronel Reveals Why 'Lucky Motherf**ker' Kimi Raikkonen is Still in F1
Published 08/08/2021, 10:25 AM EDT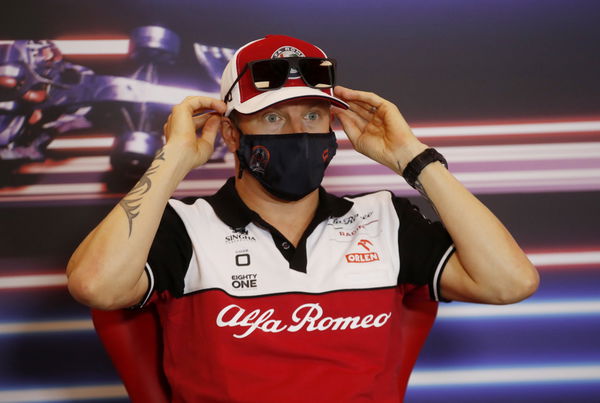 ---
---
Tom Coronel has announced his verdict on the first half of the season. He listed out the performances that failed to impress him, and featured on the list is former world champion, Kimi Raikkonen. The Dutch driver had some harsh words against the world champion, labeling his performance as shameful and stating that it's time for Kimi to go.
ADVERTISEMENT
Article continues below this ad
Coronel said, "Shame! I think he's bleeding to death. Kimi, of course, provides a top story and top radios, but he can't stand out anymore."
"And when that's no longer possible, you have to make way for the new heroes."
ADVERTISEMENT
Article continues below this ad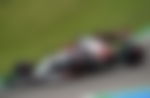 Tom Coronel was merciless in his criticism. He stated that Raikkonen's leave from the sport has been overdue.
"He sounded tired of it ten years ago, but the funny thing is that he has a seriously fat racing heart and really realizes that he is a lucky motherf*cker that he still drives Formula 1.
"Because after that they all fall into such a big hole because there is really nothing after Formula 1," he said. (Translated via Google Translate)
The argument surrounding Kimi Raikkonen
Kimi Raikkonen's performance this season has been an ongoing debate. While some share Coronel's views, others argue that Raikkonen's age has nothing to do with his performance. The Iceman falls back in qualifying sessions, but his performance on Sundays is nothing short of commendable.
Compared to his 27-year-old teammate, the Finn performs equally well, if not better. Looking at the basic statistics, it's a close battle between the two. Kimi has been battling the faster cars in the front, trying to get points for Alfa Romeo.
ADVERTISEMENT
Article continues below this ad
It's no doubt that Kimi's performance isn't close to how it once was. Raikkonen has had many decent races, including the more recent Hungarian GP. His well-timed overtake on Daniel Ricciardo eventually gave him the points he had been fighting for. He would've finished higher if he avoided the 10-second penalty.
A driver that does all his talking on the track, Raikkonen has a lot left to say. While drivers like Alonso prove that age is but a number, Kimi has been doing an impressive job as the most experienced on the grid.
ADVERTISEMENT
Article continues below this ad
His seat eventually depends on him and Frederic Vasseur. Whether we see the ice-cold Finn next season, that's anybody's guess, but the 2021 season has 12 more races for Raikkonen to prove his naysayers wrong.
Watch this story: From Drunk Gala to Dry Responses: Kimi Raikkonen's Funniest Moments