Top 10 Nail-Biting F1 Races of the Decade (2011-20) That Left Fans Buzzing
Published 12/30/2020, 12:01 AM EST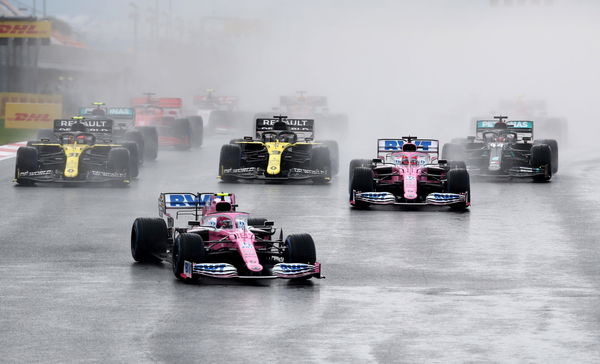 ---
---
Even though this decade saw just three different F1 World Champions, it served up some exhilarating races. In 2011, when Pirelli became the exclusive tire manufacturers, they brought rigid compounds to F1. Overtaking became difficult and claiming a Grand Prix victory became heavily dependent on tire management.
ADVERTISEMENT
Article continues below this ad
However, there were still more than enough breathtaking spectacles. Some induced by rain, the others by a nail-biting Championship battle. Elation for some, heartbreak for others.
Here, we look at the ones that stand out the most.
ADVERTISEMENT
Article continues below this ad
10) Sakhir GP, 2020 F1 Season
The latest to this list is also the 10th best. Sergio Perez, with an uncertain future, took a maiden win in his 180th race start. While it was emotionally satisfying to watch him atop the podium, deep sorrow evoked while watching a certain Englishman.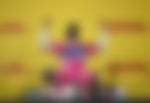 There was a lot of anticipation and hype surrounding Mercedes' reserve driver, George Russell. He lived up to most of it, driving towards what could have been a maiden race victory, had it not been for a debacle in the pits.
9) German GP, 2019 F1 Season
Ah! Nothing beats a good old wet weather race. An 'ice-ring' had formed on the last corner of the lap, crashing both the Mercedes out and paving the way for an exciting race. Homeboy Vettel finished second after starting from the back of the grid, and Kvyat secured an unlikely Podium. Verstappen drove a superb race en route to victory.
8) Bahrain GP, 2014 F1 Season
Mercedes kicking off their turbo-hybrid in quite a fashion. The 'Silver Arrows' of Nico Rosberg and Lewis Hamilton served up a classic duel in the desert. After a tussle, Hamilton finally emerged victorious.
7) Spanish GP, 2016 F1 Season
While it was respectful in Bahrain in 2014, their rivalry had become too bitter for a fair wheel-to-wheel battle by 2016. When the lights went out, they crashed into each other on the opening lap.
However, it was better for F1 in general, as a star was born that day. Max Verstappen, running in his first race for Red Bull, crossed the checkered flag first. In doing so, he became the youngest winner in F1 history.
6) Malaysian GP, 2012 F1 Season
A stop-gap race because of a torrential downpour, it restarted two times after being red-flagged. Sergio Perez, in an under-powered Sauber car, gave us a hint of his superb racecraft back then. He achieved an unlikely podium, whereas Alonso took the lead of the Championship after his win.
5) Azerbaijan GP, 2017 F1 Season
It was plain-sailing, and Lewis Hamilton was leading Sebastian Vettel under the safety car, right up until Vettel was 'brake-tested' by Hamilton.
Not having any of it, he drove next to him and rammed his Ferrari into the Briton's car. This resulted in a time penalty for the German, while a headrest issue cost Hamilton the win. Daniel Ricciardo took victory and Lance Stroll, his first podium in an unfancied Williams car.
4) Turkish GP, 2020 F1 Season
The latest rain-affected Grand Prix in F1 was also the best of the 2020 season. In the Qualifying, Mercedes unusually struggled and Lance Stroll locked the pole position in the dying moments.
However, Hamilton showed why he is considered the 'greatest driver of this era.' Bringing tire management into the foray, he drove 50 laps on a single compound and took an unlikely victory. That sealed his 7th World Championship, equalling the record of Michael Schumacher. Also, Vettel capitalized on Leclerc's error to seal his first podium of the season.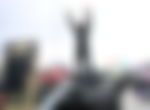 3) Brazil GP, 2012 F1 Season
The championship battle went right down to the wire at this one. Vettel, in the lead of the title fight, needed to secure fifth even if Alonso won the race to seal the championship. While it could have straightforward for him, Buemi in Toro Rosso had other plans and spun him out to the last place.
What followed was a phenomenal recovery drive by the German all the way to sixth place. Alonso could only muster a second-place finish, handing the title back to Vettel.
I'm amazed more people don't quote this bit of commentary from Brazil 2012 by Brundle.

''Oh and there's Vettel''

He called it straight away, just like Brazil 2008 👌🏻 pic.twitter.com/mXwEKzunSW

— James #EndRacism (@JOC__1991) December 19, 2019
2) German GP, 2018 F1 Season
Hamilton started 14th on the grid after a car failure in Qualifying, and Vettel was comfortably leading the race when disaster struck.
Mild rain was scampering on a few parts of the trace while others were dry. This imbalance caused him to crash into the stadium section, drawing loud cheers from the fans seated there.
He lost the lead of the Championship and has never been in the lead since. This can be considered the moment that started his downfall at Ferrari.
1) Canadian GP, 2011 F1 Season
ADVERTISEMENT
Article continues below this ad
The longest race in F1 history and also the greatest of this decade. Jenson Button overcame all adversities in his way to take a dramatic win.
He negated a crash with Hamilton, Alonso, a puncture, and a stop-go penalty for over-speeding in the pit lane. Breathing down on Vettel's neck, he pounced on a late slip to get his nose ahead. Wonderful scenes in the McLaren garage followed.
ADVERTISEMENT
Article continues below this ad
These round off our Top-10, but the 2012 European GP and 2014 Hungarian GP deserve a mention.
What is your 'I was there' race?