Toto Wolff Calls for a Change in His Team Principal Role at Mercedes
Published 09/16/2020, 6:42 AM EDT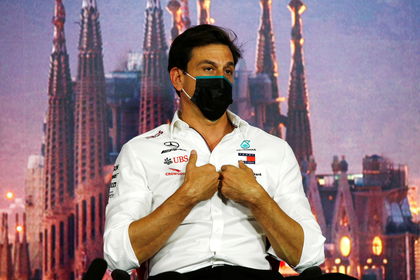 ---
---
Mercedes F1 have achieved complete domination over the sport of F1 for the better part of the last decade. The secret behind the team's success has been the Silver Arrows' Team Principal, Toto Wolff. However, Wolff's tenure as team boss is set to come to a close as the end of this season approaches, and his future still remains unknown.
ADVERTISEMENT
Article continues below this ad
Wolff previously declared that filling the role of a Team Principal for 8 years took a huge toll on him. However, he does intend to continue with the team but in a newer, less mentally, and physically taxing role.
The Austrian feels that the role of a Team Principal is becoming redundant in modern times. Furthermore, he believes that the duties of a Team Principal need to be divided because it's unfair for one person to manage so many people.
ADVERTISEMENT
Article continues below this ad
Speaking to Channel 4, he said (quoted by PlanetF1), "I'm not sure that the concept of team principal works in Formula 1 anymore. I'm responsible for 2000 people. 1000 in the engine plant and 1000 in the factory.
"So should really one person burden the whole responsibility and accountability? I've loved doing that. But maybe with a look into the future, we could maybe have the roles split."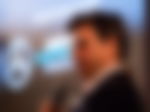 Mercedes boss admits that a search for perfection has affected his personal life and health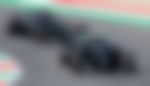 Wolff opened up on the stresses that come as part and parcel of his role.
He said, "I think if you do it with all you have, all your heart, all your energy… I've done that now for 8 years. The question is whether that is sustainable.
ADVERTISEMENT
Article continues below this ad
"Does your family life suffer? Does your own health suffer from it? I've had migraines which is completely new. Your mind doesn't cope with downtime.
"I believe we all have a shelf life in some roles. I don't want to become from great to good because then somebody else should take over at this point. What I do and we do is a search for perfection."
If this indeed ends up being Wolff's last season as Team Principal, Mercedes would want to send him out on a high. And as things stand, that is very likely to happen as they inch closer to their seventh consecutive Constructors' Championship title.
ADVERTISEMENT
Article continues below this ad
With the next race in Sochi on the 27th of September, Mercedes would want to strengthen their grip on the title. Is there any team that can stop them?