Toto Wolff Explains Reason Behind Epic Champagne Fail on Podium With Lewis Hamilton
Published 11/17/2020, 7:38 AM EST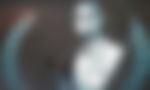 ---
---
Lewis Hamilton had a sensational race at the Turkish Grand Prix. Rising from P6 position on the grid, the Briton showed impressive skill and a lot of patience to finish the race at the top of the podium.
ADVERTISEMENT
Article continues below this ad
Lewis Hamilton was very emotional after securing his seventh world championship. He sent out a message to the rest of the world asking them to believe in their dreams. Finally, we also witnessed Toto Wolff joining Hamilton on at the podium and celebrating the greatest triumph of his career.
Toto Wolff revealed they showered the podium celebration with sprite instead of champagne. He said, "That wasn't a bad performance for me on the podium, but everyone else failed miserably. That wasn't champagne, but Sprite"
ADVERTISEMENT
Article continues below this ad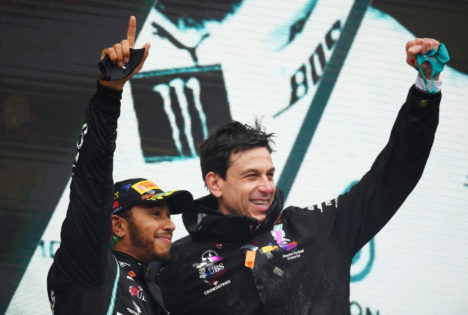 The celebrations did not stop at the podium
When compared to champagne, sprite splashes less. In order to compensate for the same, Wolff began to our the sprite into Hamilton's racing suit. He mentioned, "I then emptied the bottle in the back of his back. That is nice because the shower flows into your underpants"
Toto Wolff and Hamilton have been working together for years. During this period, Hamilton has recorded many race wins. However, we have never seen Toto Wolff on the podium with Lewis.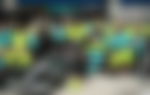 Recently, the team won their seventh-consecutive constructors' championship. Wolff explained his absence on the podium and stated that it is the team that gets the job done and they deserve recognition.
ADVERTISEMENT
Article continues below this ad
Toto Wolff finally graced the podium after Lewis' championship win at Istanbul. Although he explained Ron Meadows, James Allison and Bradley Lor forced him, which was a little uncomfortable for the team boss.
"I prefer to stand below and I am happy when an aspiring hero who represents our team celebrates up there," added Wolff. The party did not stop as the celebrations long continued on the flight back home.
According to Wolff, the flight back home was a little extravagant as the team celebrated Hamilton's win. He said, "Half of the plane drank schnapps, and the other half, for me and Lewis, didn't stop at the Sprite …"
ADVERTISEMENT
Article continues below this ad
Toto Wolff and Lewis Hamilton share a special relationship. The boss would've toasted Hamilton's incredible feat. Meanwhile, the duo will focus on continuing their dominant performance into the 2021 season as well.