Toto Wolff: F1 No Longer Making 'Short Termist' and Erratic Decisions
Published 12/17/2020, 1:31 AM EST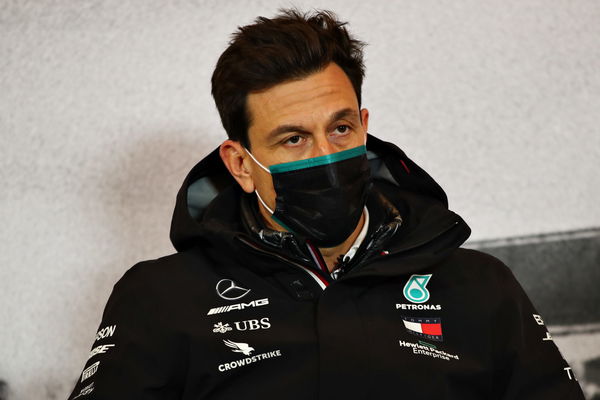 ---
---
Toto Wolff is one of the most active team principals in Formula 1. He has led Mercedes to domination in the hybrid era and is also involved in the team's Formula E expedition. With Frank Williams' retirement, he is currently the most successful team boss on the grid.
ADVERTISEMENT
Article continues below this ad
In an exclusive interview with Motorsport, Wolff spoke about the role manufacturers would play in the sport's future. He also compared the current state of Formula 1 racing and the evolution over the last five years.
"We are in a much better position than five years ago," stated Wolff. "The decision making is not short-termist anymore and erratic like we've had that in the past."
ADVERTISEMENT
Article continues below this ad
"But we're making decisions on the mid to long term timescale, which avoids the polemic around "who has an advantage tomorrow or today?" And I think, overall, a much better place," he pointed out.
Toto Wolff sheds light on Formula 1's growth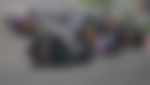 Formula 1's audience figures, over the last 3 years, have seen positive growth across both TV and digital platforms. The 2019 season saw the highest viewership since 2012, with an increase of nine percent over the 2018 season.
ADVERTISEMENT
Article continues below this ad
Toto Wolff talked about the growth and how Netflix helped tap new audiences. He said, "I think we are on a very good trajectory, against all odds, we're still growing, in regular TV, free to view and Pay. And we've been very successful with the Netflix co-operation, where we have tapped new audiences."
"Social media is growing very strong; the strongest growing sport globally, obviously, from lower levels that some of our American counterparts. The strongest growing audience is the 15-to-36-year old. And we can see that and feel that every single day with our young followership growing," he further added.
The Formula 1 fan base is consistently increasing. F1 teams' social media handles are engaging the community, while the teams and drivers are also making a mark outside the grid.
ADVERTISEMENT
Article continues below this ad
The inclusion of Aston Martin next season is only expected to grow the 'epitome of auto racing' further.