Toto Wolff Opens up on Why He Never Joins the Podium Celebrations With Mercedes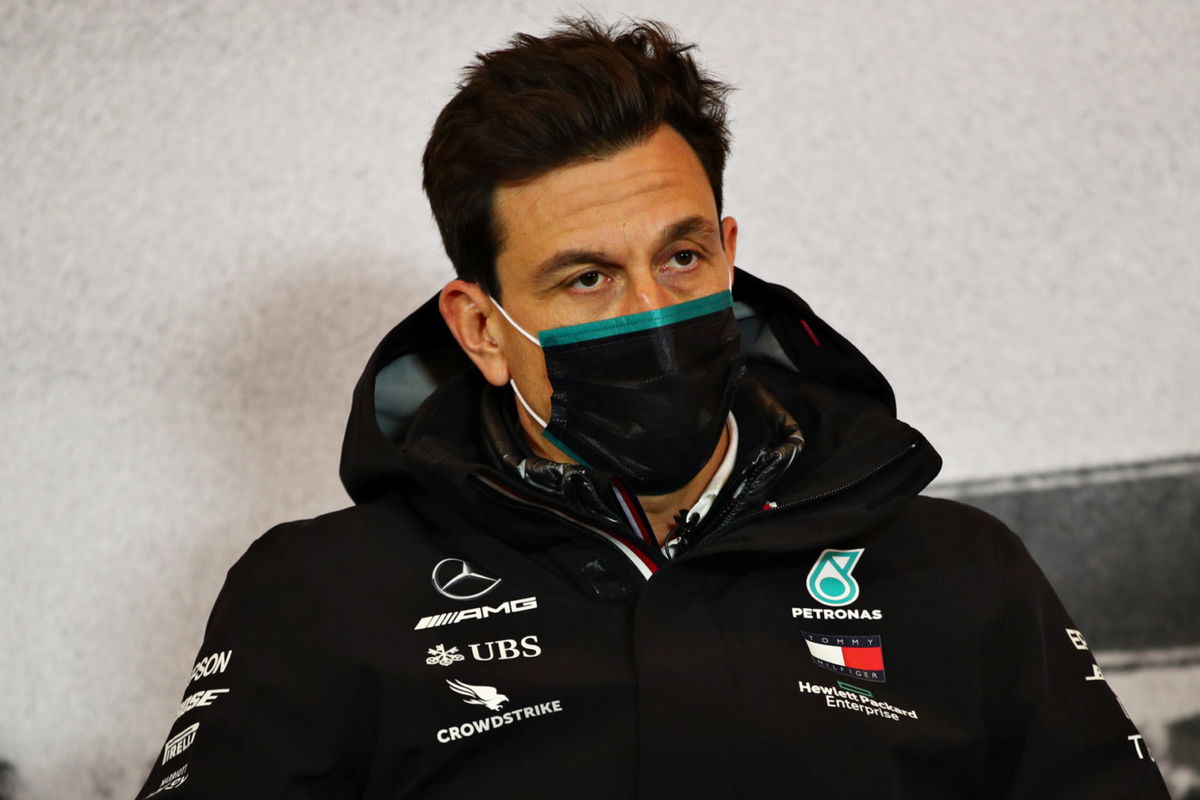 One might have noticed the fact that Toto Wolff, Mercedes' Team Principal and CEO, is never seen on the podium with his drivers. Recently, Wolff revealed the primary reason behind his choice to stay with his team rather than going up for the ceremony.
During a podcast, the Austrian was asked about why he never goes up to the podium to celebrate his drivers' race wins. "Because I'm having so much visibility in the media anyway that I like to have the podium for the unsung heroes," he told F1's Beyond the Grid.
"Everybody who contributes to the team's success in the same way I contribute should be seen up there and should be recognized up there. And I'm speaking to the cameras every single day on the racetrack."
Despite having an enormous number of opportunities to be up there on top and enjoy the champagne showers from his drivers, the Austrian has opted to remain low key. But his team have been planning a way to carry their boss on to the podium.
"The last time in Nurburgring, the guys said to me they are gonna put me in chains and drag me up to the podium," Toto said.
"And while there is nothing I could do against it, let's see," he added. In his entire time with the Mercedes, there was only one instance where Toto made himself present on the top step with his drivers.
Mercedes Team Principal reveals why he was on the podium at Abu Dhabi Grand Prix in 2014
During the podcast, Toto revealed the reason behind his presence with Lewis Hamilton on the podium at the 2014 Abu Dhabi Grand Prix. "I went on to the podium in 2014 when Lewis won the first championship," he said.
"Because it was our first championship. And I felt that you know, that was something to be proud of. But [I] haven't been there since then."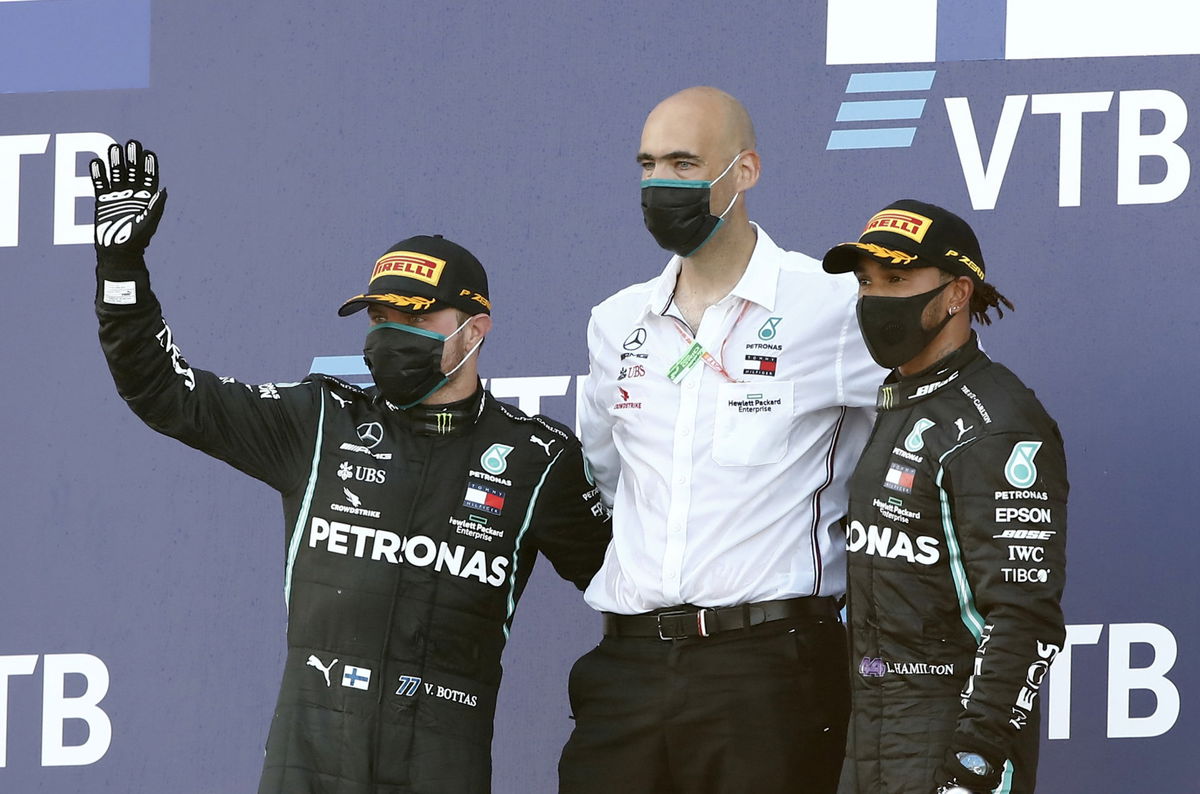 Although it has been over 6 years since Toto joined Lewis on the podium after his race win, it is highly likely that the fans would get to witness that happening this year.
Lewis on the verge of equaling Michael Schumacher's record of 7 World Championship titles this season. And when he does that, even if Toto opts against going up to the stage, Lewis would want to cherish such an incredible moment with his Team Principal.
Hence, it wouldn't be much of a surprise if the Austrian decides to go up for the podium ceremony and celebrate it with his driver[s] in one of the next few races.