Toto Wolff's Radio Outburst Part of F1's 'Narrative' Against Nikita Mazepin: Palmer
Published 05/12/2021, 3:06 AM EDT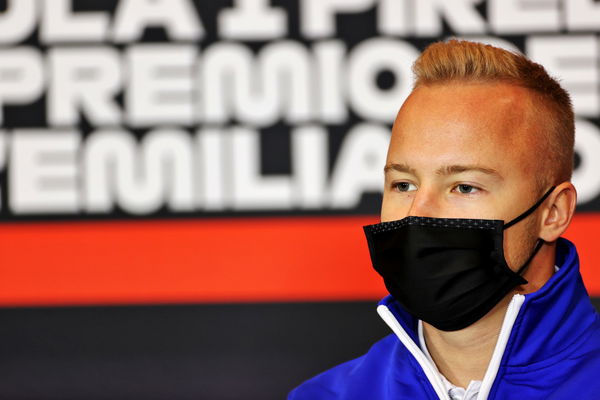 ---
---
Even when he is running dead last, Nikita Mazepin can't stop making headlines. This time it wasn't a fellow driver who rebuked him on the radio, but a Team Principal. And former F1 driver, Jolyon Palmer, believes that it was part of a well-thought-out plan to further tarnish the Russian's image.
ADVERTISEMENT
Article continues below this ad
On Sunday in Barcelona, Mazepin was minding his own business as race leaders Max Verstappen and Lewis Hamilton approached him. As Hamilton was trying to lap him, we heard Mercedes Team Principal, Toto Wolff, on the radio to the FIA.
He complained to the race director, Michael Masi, to bring out the blue flags as 'this guy makes us lose positions.' Palmer was asked on F1 Podcast 'Chequered Flag' if he was surprised to see Wolff complaining.
ADVERTISEMENT
Article continues below this ad
To which he replied, "Is it unusual? Or is it unusual that we heard it!?"
"It's interesting that was broadcast. I have never heard it in my life, (that) the FIA to Team Principal conversation's broadcast. And that was picked up and something that's been chosen to run, as well. We know the narrative against Mazepin.
"(He) comes in with huge backing, not the most popular driver, and is not doing well. And it just helps to sort of pop that narrative a little bit more."
Nikita Mazepin was part of F1's new initiative in Barcelona
Palmer has a good reason to be so startled as these conversations have never been telecasted live on TV. However, "That was broadcast (but) I bet that conversation happens all the time between Team Principals and race director about various cars through the Grand Prix."
ADVERTISEMENT
Article continues below this ad
While Haas Team Principal Guenther Steiner labeled it as a publicity stunt, the FIA race director, Michael Masi, tried to explain it as "one of the innovations that the FIA has worked together with F1."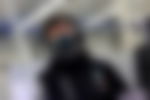 He said, "The F1 Group through their broadcasts, has been doing some trials in the background of seeing what that looks like. And all the teams were advised and this weekend's the first time it's gone live to air."
ADVERTISEMENT
Article continues below this ad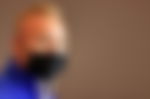 It looks like Mazepin has inadvertently entered the history books of the sport. F1 is doing everything in its power to milk his bad boy portrayal as much as they can.