Toto Wolff Rejects Bottas' Claims of Quitting After Mercedes' Russia Team Orders
Published 04/02/2021, 3:35 AM EDT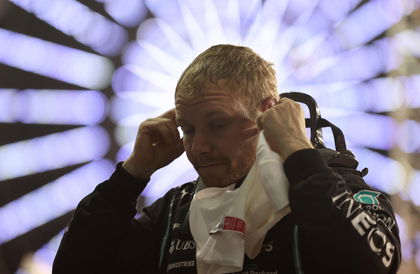 ---
---
In the latest season of Formula 1: Drive to Survive, Valtteri Bottas gave fans an insight into his thoughts after that infamous race in Russia during the 2018 campaign. Bottas was given orders to swap positions with Lewis Hamilton while he was in the lead.
ADVERTISEMENT
Article continues below this ad
The Finn stated that what unfolded in Sochi that day almost broke him and he was ready to quit. However, the Mercedes team boss, Toto Wolff, called his bluff over those statements following the season opener in Bahrain.
When asked if he believed that Bottas would actually walk away from the sport after that incident, Wolff said (translated via Google), "No, he was very sad then, which I understand. 
ADVERTISEMENT
Article continues below this ad
"But I didn't think he was close to retirement because he's too competitive to do that. But with the anger of the situation, you don't understand what he said after the race."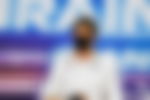 Although Bottas ended that race in P2, he had a right to be upset. As it is, the Finn was having a pretty dismal season for a Mercedes driver and ended that campaign without a single win. The race in Russia was the closest he got to stand on the top step of the podium. However, Mercedes had their reasons for making that strategy call.
Wolff accepts Mercedes F1's strategy call was tough to make but it had to be done
Looking back at the Constructor's strategy that day, Wolff said, "Making this decision is a disastrous for all of us then. But I think this was necessary because Sebastian was approaching. Bottas was leading this train, and Lewis was stuck in between. I can imagine how bad this would be for him."
However, Toto also called out Valtteri for his attitude and behavior following that result. He compared the Finn's thought process to that of his predecessor, Nico Rosberg.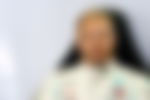 Wolff said, "Valtteri works not just like Nico but also very differently. He still has a desire to approach Lewis and beat him, but he thinks of it in his own way.
ADVERTISEMENT
Article continues below this ad
"It's all about your own performance and expectations, it's different from being politically powerful. Nico was strong in that way. You have to admit it without jealousy."
Bottas is yet to perform the ultimate trick that Rosberg did, i.e. to defeat Hamilton. Perhaps that's why the Finn usually gets so much stick from his critics. Nevertheless, one must admit that he has been a great team player and has played a vital role in helping the team win their last 4 championships. Just ask Red Bull how valuable it is to have two drivers on the podium more often than not.
ADVERTISEMENT
Article continues below this ad