Toto Wolff Responds After Red Bull Lodge Fresh Complaint Against Mercedes F1
Published 09/03/2021, 8:03 AM EDT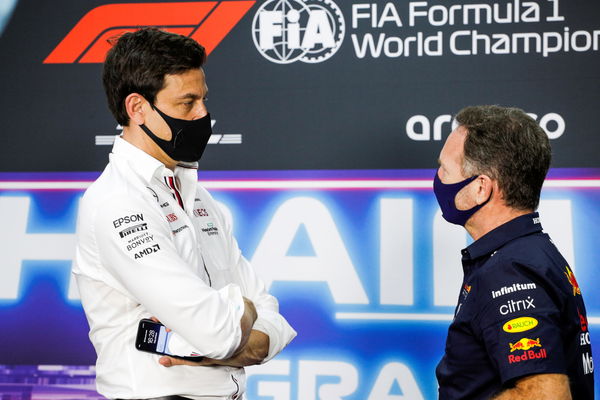 ---
---
The championship battle between Mercedes and Red Bull has taken another interesting turn in 2021. The Austrian team filed a complaint to the FIA about their Mercedes' engine at the Belgian Grand Prix.
ADVERTISEMENT
Article continues below this ad
Red Bull had mentioned that the W12's engine gets more horsepower through a process that is illegal and not by the regulations. Now Mercedes Team principal Toto Wolff has come forward to give his response to Red Bull's complaint.
WATCH STORY: Toto Wolff Swears, Valtteri Bottas Bares: Funniest Moments From Drive to Survive
ADVERTISEMENT
Article continues below this ad
Toto Wolff comments on Red Bull's engine complaint
As reported by Formula Passion, Wolff mentioned that he is happy that Red Bull is filing complaints on such matters, as it shows that they are distracted. He further mentions that there is no issue with the Mercedes engines.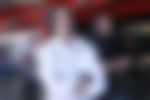 The Mercedes team boss was not that bothered by the complaint.
"We are happy that they are dedicating time to this type of research. If they are distracted like this, that's fine. Their every request is welcome for us," said Wolff.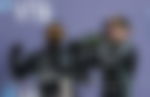 F1 reporter claims that Red Bull has filed complained about Mercedes PU 'trick'
F1 reporter Michael Schmidt of Auto Und Motor Sport mentioned that over the summer break in their analysis Red Bull have found some irregularities in Mercedes' engine. He further stated that Red Bull believes that Mercedes have made gains in their power unit, which are not by the regulations.
ADVERTISEMENT
Article continues below this ad
"Red Bull have claimed they have lodged a complaint [about Mercedes' power unit] at the FIA and Ferrari are also said to be involved, [but] they say nothing about this," said Schmidt.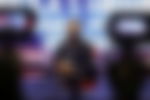 "Apparently, Mercedes has a trick that is legal at first. They somehow manage to cool down the air in the plenum [air distribution area of an engine], at least in the acceleration phase, and that gives significantly more horsepower during that phase, [but] not so much towards the end." said the F1 reporter.
ADVERTISEMENT
Article continues below this ad
This is another fascinating development in the battle between the rivals. But it looks like Red Bull are digging rather than have some solid ground on the complaint.
Let us know what do you make of this latest accusation by the Austrian team?