Toto Wolff Reveals Billion-Dollar Mercedes Grind That Left Him With $540 Million In His Bank Account
Published 01/24/2023, 12:00 PM EST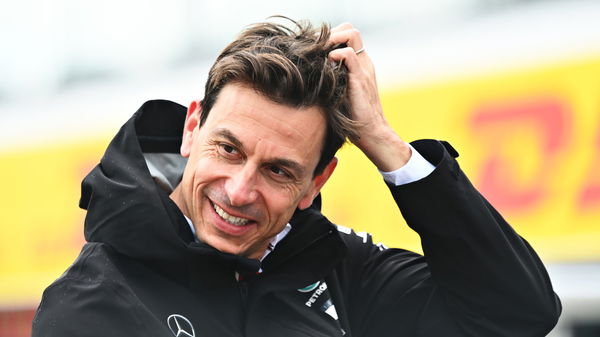 Ten Years Ago, Mercedes brought in Toto Wolff from Williams F1 to give him the executive director's role. From there on, the Austrian rose very high when it comes to success, as he won eight consecutive constructors' championships and seven driver's titles. The man who started with a little is now a billionaire, has one-third ownership of the team, and has achieved numerous records under his belt in Mercedes. But, as it is said, Rome wasn't built in a day. Similarly, Wolff didn't become a co-owner of the team and a rich man overnight.
ADVERTISEMENT
Article continues below this ad
The current Mercedes AMG F1 team principal shared what made him the man that he is today. A successful boss and a clever businessman, Wolff, told the Times, "When I started at Mercedes in 2013, it was a project. It was clear I am signing a three-year contract. I am team principal and 30 per cent shareholder [at the time] and when the project is done, I shall sell the shares back to Mercedes. That was agreed."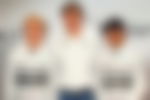 The 51-year-old, who is now worth a whopping $540 million, continued, "After three years, it was good fun, everyone enjoyed the success, so we rolled it into another three years. But it was still a project. Then, in 2020, I came to the conclusion that this is what I like to do. I like the sporting side, and I love the business side."
ADVERTISEMENT
Article continues below this ad
"And what we learned during Covid is that content companies are crisis resilient. If you are able to put on a show, and broadcast it, it will entertain people," further stated the Austrian executive.
And with this, he decided to increase his share to a further three percent and now owns one-third of the team alongside Sir Jim Ratcliffe, chairman of INEOS, principal partner to the Mercedes F1 Team.
Moreover, Wolff is not only an excellent businessman, he is also a great leader. The championship trophies at the team's headquarters and Lewis's recent words are a great testament to that.
Toto Wolff once had to leave school because his fee was not paid
ADVERTISEMENT
Article continues below this ad
Toto Wolff, who is now a co-owner of the Mercedes AMG F1 team, once had to leave his school in Vienna because his mother couldn't afford to pay school fees. The man who is expected to be worth a billion in the next few years once had to come back home one afternoon after lunch.
Sharing this childhood experience, Wolff told in a report published by F1 Maximaal, "I remember when we were 14 years old, we were taken out of class because the school fees hadn't been paid, so we were sent home. How do you explain on the tram ride back home why you had to leave after lunch? It was quite a humbling experience."
ADVERTISEMENT
Article continues below this ad
WATCH THIS STORY: Lewis Hamilton Fined More Than $50k for Infamous 2021 F1 Incident
The Austrian and his sister faced the same fate as his mother, a doctor, could barely arrange for everything. Toto Wolff lost his father when he was just 15. Wolff's father died after being terminally ill for ten years and he believes that was the key moment of his life.
Edited By: Ranvijay Singh