Toto Wolff Sets Off the Internet With Diplomatic Response to Valtteri Bottas' 'Firing'
Published 09/11/2021, 8:02 AM EDT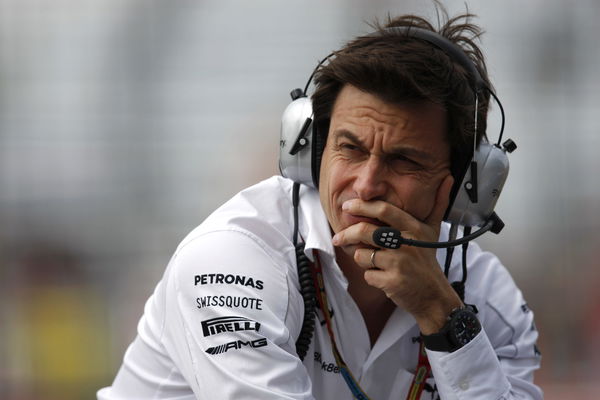 ---
---
Valtteri Bottas took the fastest qualifying lap around Monza on Friday. After he announced moving to Alfa Romeo next season, this came off as a bit of an amusing situation for Mercedes. Sky F1 journalist Martin Brundle took advantage of the situation; making a snarky remark at Toto Wolff.
ADVERTISEMENT
Article continues below this ad
Brundle discussed Bottas' race with the team principal as he said, "Will Valtteri play bold? You fired him!" Toto Wolff was taken aback at the choice of words. He replied, "We did what!? No no no we are not firing anybody, we're never firing people. We find future arrangements that are of benefit to everyone."
ADVERTISEMENT
Article continues below this ad
The overly diplomatic response from Wolff tickled the fans' funny bones as everyone loved his choice of words.
While Mercedes did not fire Valtteri Bottas, as far as we know, the fans took the opportunity given to them and trolled Wolff's words.
READ MORE: When F1 Drivers Had a Blast on Top Gear Featuring Hamilton, Vettel & Ricciardo
The internet reacts
Fans got creative with the Austrian's response. As Brundle said, maybe it's time to get the notebooks out for the potential need for such an answer. Some used it in a breakup scenario, where future arrangements are a benefit to everyone.
As the situations rolled in, others credited Wolff for being a great politician; or even better, a mob leader. New titles were soon assigned: Chancellor Wolff, Diplomat Wolff, and Lawyer Toto.
Also, fans roasted Wolff's confused "we did what!?" Fans furthered the question with "Who is Bottas?" F1 fans are truly hilarious.
Toto Wolff to bring in team orders in Monza
Despite Bottas' fastest lap, Wolff hints at giving Hamilton preference for the sprint race. Although, this makes sense because Bottas looks to get a grid penalty on Sunday because of a PU change.
ADVERTISEMENT
Article continues below this ad
Wolff looks to let Bottas race on his position, yet hints at team orders. "It's difficult generally when you have to call team orders because all of us are racers and we don't want to see that. He should be where he is on merit."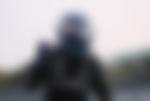 However, looking at the circumstances, Wolff presumed that he may have to let Hamilton get ahead.
ADVERTISEMENT
Article continues below this ad
As the first and second driver dilemma continues at Mercedes, Bottas looks to win the sprint. The Finn is determined to keep his position and get the maximum points. Will we hear the infamous, "Valtteri, it's James," in Monza?
Watch Story: From Shocking Lewis Hamilton Crash to Ferrari Pit Stop Blunder: Most Sensational Moments in Bahrain GP History