Toto Wolff Surprisingly Remains Neutral on the Verstappen-Hamilton F1 Incident at Saudi Arabia
Published 12/05/2021, 4:29 PM EST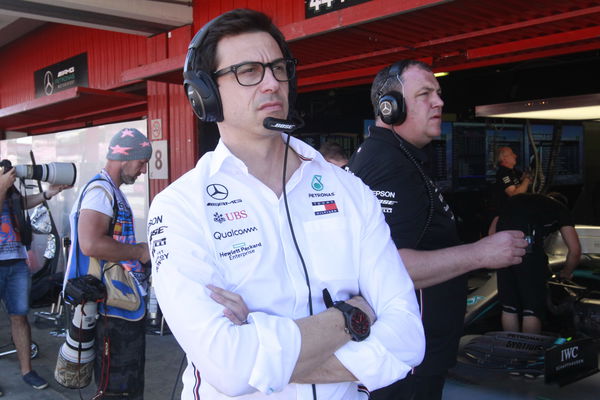 Toto Wolff nearly broke the table after Max Verstappen allegedly caused Lewis Hamilton to crash into him. The Mercedes boss was incredibly furious as the cameras captured his reaction. But at the chequered flag, Wolff was as calm and charming as ever.
ADVERTISEMENT
Article continues below this ad
Because Hamilton had won the race and come level on points with Verstappen with one race remaining.
Yet Wolff's assessment of Verstappen's driving was that the Red Bull was indeed guilty. But it could be because of the confusion and timing of messages between both the driver's and their teams. He said, "What the telemetry shows is he's slowing down then accelerating again and then slowing down."
ADVERTISEMENT
Article continues below this ad
"Lewis didn't know [Verstappen had been told to let him past] and I think that was the wrong sequence of messages that came through there."
Speaking of whether there's an objective way of judging that incident, Wolff explained it to be hard, 'very hard, maybe over the line hard'.
Toto Wolff just wants a fair fight despite the end result
Wolff explained he won't have a qualm with the result in Abu Dhabi if the Red Bull driver gets the better of Mercedes. But, he has one condition – it needs to be fair.
He said, "We just want to have a clean championship, may the best man win and if it's Max at the end then I have peace with that. It just needs to be a fair race."
The Mercedes Team Principal admitted that the outcome of the race was something his driver deserved. Wolff said to Sky Sports, "The result at the end, winning the race, I think he [Lewis] deserved it."
ADVERTISEMENT
Article continues below this ad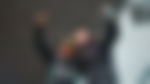 And regardless of Hamilton showing his mighty experience, his pace and eventually winning with a broken front wing, the word Wolff used to describe the race wasn't that it was good. But that it was spectacular.
"That was spectacular but not a good race." And he's right.
ADVERTISEMENT
Article continues below this ad
Whatever adjectives and words one uses to describe the race in Saudi Arabia, it wasn't 'a good race' on paper. But it was entertaining, so nobody's complaining and that's only fair.
WATCH: Christian Horner Puts Up a Cheeky Picture With His Mercedes F1 Rival Toto Wolff