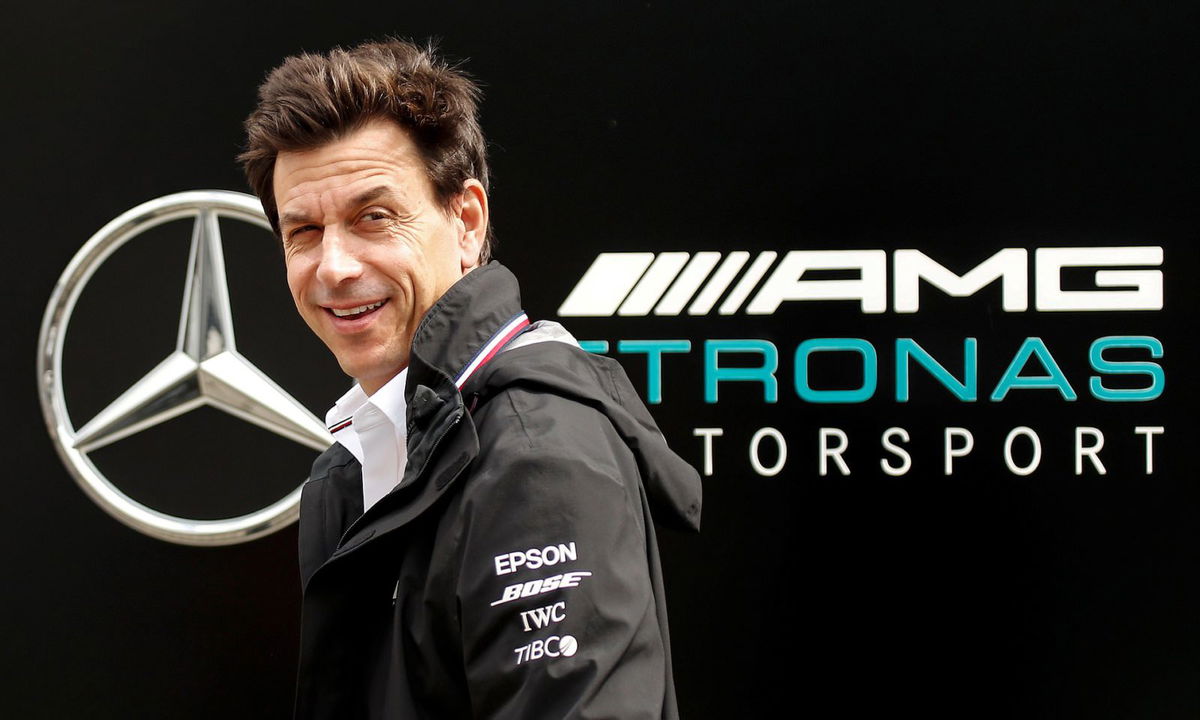 Mercedes F1 principal Toto Wolff wasn't in any way shape or form persuaded by his group's DAS idea when he initially caught wind of it. Yet a simulation session turned the Austrian's feeling near.
Mercedes F1 'dual Axis Steering' was the discussion of the paddock this week in Barcelona. It happened when the onboard footage of Lewis Hamilton pushing and pulling his controlling wheel was posted on Twitter.
The advantages of the framework are said to be two-way: a decrease in drag as the front wheels' toe point is changed on the straights and an apparatus by which tire temperatures can be controlled. However, when the DAS was first disclosed to Wolff by Mercedes' engineers, the Austrian was definitely not impressed.
"It'll never work," was Wolff's initial reaction. "As a driver, you don't want to pull and push and steer at the same time."
However, after the team's creative engineers built the first prototype, Wolff tested the device in the Bracklet simulator.
"I was surprised at how easy it was," he said. "It's an unnatural movement, but the stroke is short and you're only doing it on the straight."
The framework is being talked by teams and engineers. While the FIA has given the green light to the device yet prohibited it for 2021. It's normal that the Mercedes F1 device will be challenged by teams this year if the Silver Arrows chooses to utilize it. The crux of the issue is whether DAS will be decided as a steering system or part of the vehicle's suspension rig.
What Mercedes F1 driver thinks about it
The steering wheel cannot accidentally move to another position. The driver has to unlock it manually. The steering wheel engages automatically at the other end of the journey.
Valtteri Bottas reveals: "It doesn't feel that weird at all. You only move the steering wheel when you want it to."
Bottas using DAS(Dual Axis Steering) today!#F1Testing #F1 pic.twitter.com/mW1RWwizvR

— Eau rouge (@Insidef1) February 21, 2020
Asked how long he had known about the DAS project, Bottas said: "I've been aware of it for quite a long time. It's not a quick project. I think the first time I heard something about it was nearly one year ago or something."
He added "There were no difficulties really. It's been pretty well-designed and made, and it's simple to use and there's no issues basically."
Abhay Aggarwal
I am an avid follower of Formula One, Baseball, Cricket, and Lawn Tennis #MercedesAMG #Yankees