Toto Wolff's Active Support For F1 Salary Cap Won't Go Down Well With Lewis Hamilton: Ex-Mercedes Rival
Published 03/20/2021, 12:43 PM EDT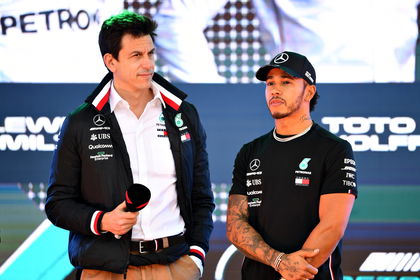 ---
---
The contract saga between Lewis Hamilton and Mercedes was the talking point of this offseason. Those two parties squabbled over the winter and couldn't reach an agreement until February when they finally decided on a 1-year deal to extend their partnership. And that impasse might inadvertently have been the making of Hamilton's own team boss, Toto Wolff.
ADVERTISEMENT
Article continues below this ad
Apparently, the Briton's $40 million salary was too high to pay over multiple seasons. There have been talks of a rumored salary cap that will limit the budget of both the drivers to a total of $30 Million.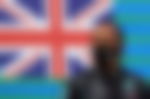 As you can see, Hamilton currently earns more than that himself. To accommodate for his teammate, he may have to take an even bigger pay-cut. But as the biggest star of F1, he naturally would want to maximize his remuneration potential.
ADVERTISEMENT
Article continues below this ad
And to make matters worse, his own Team Principal, Toto Wolff, has led these discussions in the background himself. Many have wondered whether this could lead to friction between Wolff and Hamilton. Someone who knows the two very well agrees with this point of view.
"From that point of view, that is not going to be something that goes down well with Lewis. It is his Team Boss who's like a driving force in this," Nico Rosberg told Sky Sports.
Lewis Hamilton 'not stupid' to lose his focus – Rosberg
However, it may not distract the 7-time World Champion from the records that lie ahead of him in 2022. The Mercedes driver still has plenty to achieve.
"However, Lewis is not stupid. So, he'll also understand where Toto is coming from in that sense; I have a bit of understanding for that," said Rosberg.
ADVERTISEMENT
Article continues below this ad
"And still it's not gonna hurt his performance on the way to becoming the greatest of all-time statistically and beating Michael Schumacher with that eighth title. I mean, Lewis knows how to focus." We must take Rosberg for his word. Only a handful of people know the Briton as well as he does; even fewer have broken his mental focus. The target is 2021 for now. As for the salary cap, the fallout may not end well for Mercedes.
ADVERTISEMENT
Article continues below this ad