"Tough" for Mick Schumacher to Emulate Father Michael: Rosberg
Published 05/06/2021, 12:34 PM EDT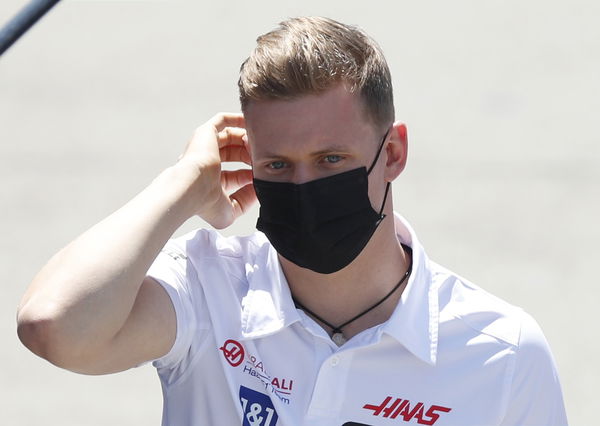 ---
---
Mick Schumacher has just marched his way into his first-ever F1 season, and is already getting abundant attention from the entire F1 fandom and the media; All thanks to his father, Michael Schumacher.
ADVERTISEMENT
Article continues below this ad
What's more, it isn't just the attention that has been on the rise for the young German, but also the expectations. People are rooting for the Haas driver to somehow break into the same league as his father. On one side, it is astonishing to watch a rookie get such immense support from the entire F1 community.
However, former F1 driver, Nico Rosberg, is more concerned about the downsides of Mick constantly standing in the limelight.
ADVERTISEMENT
Article continues below this ad
Rosberg on the attention around Mick Schumacher
As reported by PlanetF1, the 1-time world champion opened up that it is extremely cruel to expect Mick to perform at the level of Michael.
"We saw last year, there have been press conferences where there were more journalists around him than around Hamilton," the German said.
"It's mind-blowing. This gives him a lot of pressure. It's quite impossible for him to be as good as his father, who is the best ever, but everybody compares him with his father, is he as strong as his father, and this is tough."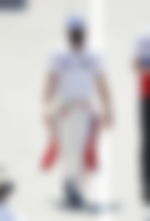 It has been a rather awful start to Haas' 6th F1 campaign, with their cars looking far from competitive against their past rivals, Williams and Alfa Romeo. But, the good news is that Mick has done pretty well so far, seeing the chequered flag in all of his 3 races. And his consistency is something Haas would be pleased to see.
Furthermore, he has also outperformed his rookie teammate, Nikita Mazepin, by quite a margin. And it looks like the trend might continue through the rest of the season as well.
You can learn a lot from teammate: Rosberg
So far, Mazepin has failed to match Mick's race pace in F1, with the latter superseding his teammate in almost every department.
However, Rosberg offered a piece of advice for the fellow German, reckoning that there is always something to learn from a teammate.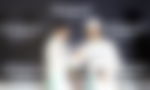 "I used the data a lot. You can learn a lot from what the other driver with your same car does. Even if you go really fast, there will always be a corner where the other driver is faster," he said.
ADVERTISEMENT
Article continues below this ad
"And there you can watch and copy him where he does better than you, seeing if he brakes later or if he uses a different trajectory. You can see everything. So you can use the data to go much faster."
As of now, Haas are the slowest team on the grid. But there's a pretty huge season with plenty of opportunities ahead, and the American team could get themselves back in the mix by bringing in some crucial updates to the car. So, can Mick manage to salvage some points over his rookie season?
ADVERTISEMENT
Article continues below this ad