"Tricks to Lure Lewis Into Signing a Contract": Toto Wolff's Dubious Promises Fail Miserably as Hamilton Fans Reiterate Harsh Reality
Published 03/19/2023, 9:26 AM EDT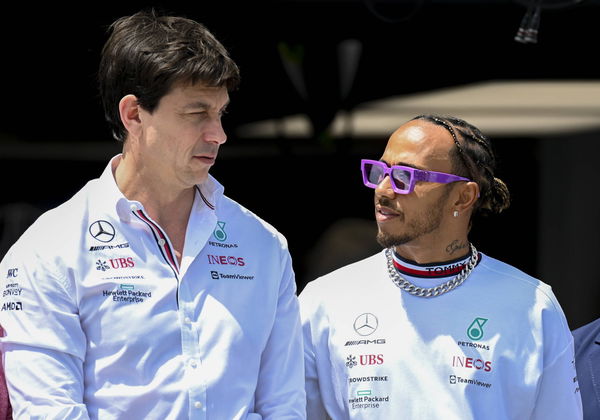 The camp of Lewis Hamilton and Mercedes has recently crumbled. Once the giants of the turbo-hybrid era, they have seen their ultimate downfall as the times have changed. With the departure of Valtteri Bottas, then James Vowles, and most recently, Angela Cullen, Lewis seems to have been dealing with a lot. Thus, Toto Wolff jumped on the scene to save the day and the team's partnership with Lewis Hamilton. 
With the Briton's contract coming to an end at the end of the season, both parties have called the renewal a mere formality. With the W14 deteriorating, fans believe the recent developments in the car, which are far too massive, are merely a ruse to entice Hamilton into signing the new contract. The call-out by the fans was massive, as they continue to keep an eye out for their beloved driver.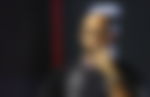 The sudden projected rise in the Mercedes sounds too good to be true. Rightfully, Toto and the squad have come under fire for their claims. Nevertheless, it won't take much to verify the claims, and most likely, much like us, the drive too will hold on until then before inking a new deal at Brackley.
ADVERTISEMENT
Article continues below this ad
Toto Wolff's master plan or a ruse for Lewis Hamilton?
Over the past two seasons, blows taken by Mercedes haven't been handled well. Recently, a fallout between the driver and management was on the horizon after he made shocking comments and was further accused of turning his back on the team. The chemistry appears to be weakening, but the LH army still insists Mercedes is the place to be for Hamilton. So, can the sudden performance impress Lewis? Not sure. But they certainly haven't gotten the approval of the fans.
Can these guys just keep their mouths shut for a few weeks? Always talking. Let the car speak for itself on the track and stop hyping up expectations.

— Tyler 🏴󠁧󠁢󠁷󠁬󠁳󠁿🇺🇦 (@CasperoBull) March 19, 2023
So how they were not pursuing this concept in 2022. For the entire year they kept on saying the wind tunnel data is great for their concept. And now all of a sudden they found performance with new concept? I hope these are not tricks to lure Lewis into signing a contract.

— Tapash (@taps_479) March 19, 2023
cant wait for the simulations to say they've gained 2 seconds, just for them to lose about 5

— Nico Pierce (@Nico__Pierce) March 19, 2023
This doesn't make any sense. They were already planning big upgrade for Imola and they were working on it before the season started but now he is saying they took a new direction after bahrain so does this mean there won't be any upgrades soon😭 https://t.co/sXvTRdLqXM

— Hamcedes (@BrakeMigration) March 19, 2023
Always fooling to LH fans. Last year now this year

— Shiney (@Shiney071977) March 19, 2023
Fans were ruthless and asked the Mercedes boss not to make any claims and advised him to stick to his words.
I'll believe it when I see it at this point

— Nick (@ubie41) March 19, 2023
I'll believe it when the car hits the track

— Malome_Thanos (@Acculate_Ramz) March 19, 2023
I'll believe it when I see it at this point

— Nick (@ubie41) March 19, 2023
ADVERTISEMENT
Article continues below this ad
The promises made recently by Mercedes haven't fared well on the fans' end. To rally them behind for support, it would take a miraculous shift in the car's performance.
ADVERTISEMENT
Article continues below this ad
WATCH THIS STORY: F1 Stars Max Verstappen & Lando Norris Go Wild With Their Girlfriends in Monaco
With Lewis Hamilton's retirement and departure both being speculated, where do you think he will go? To Ferrari? Or back to his home? 
Edited By: Varunkumaar Chelladurai